As a father, I enjoy seeing my kids play. It is fun to watch them and it makes my passion come to life.
Last week for the first time in my life my son walked away disappointed after a game. He said, "We stunk, Dad. We will never win a game."
I tried to comfort him. I told him how he was able to get more shots off this game than the game before and how we were working really hard. A player from the other team walked up to him after the game and told him how much respect he had for his team and him.
Let us break this down. Claudio Lopez (International Argentinean player) once told me, "when a team is going thru a bad stretch you just have to work harder."
A good working plan can help your players improve. Go home and work hard. Take advantage of the things that MOTI SPORTS offers.
Create your own work plan. Work on the skills and see your players become successful.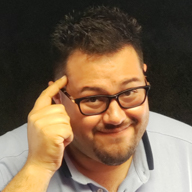 In 2012 Enrique Morales will complete his fifth season as a Sporting narrator.  Enrique is already known as the voice synonymous with sports in Kansas City, he being the narrator for the Kansas City Chiefs and the indoor soccer team, the Missouri Comets.  Originally from Ciudad Juárez.