I was never a talented kid, but I loved to play soccer. There was no game where I did not play with passion (I still do). However, there was no game I played harder or better than when my parents were there watching me!
My dad was a hard worker and my mother wasn't a fan of sports, but I still remember whenever they showed up to my games how excited and special I felt. Once my dad said "you might not be a professional, but I am proud of your effort in every game."
When I became a father, I saw things from the other side. My kids wanted to play soccer, but not because they liked the game. It was because they wanted my attention and my time. My 5 year old was learning how to pass using the inside of his foot. No one on the team knew how to do it but my son. I remember how the coach congratulated him. He replied very proudly "my dad taught me how to do it."
Different feeling, same meaning. I look back now and really think that is what MOTI does for a parent/child relationship. It helps create moments that will last forever. Don't think of the MOTI software as a tool only to became better, think of it as something that can help you create a bond that will last forever.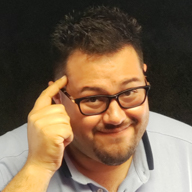 In 2012 Enrique Morales will complete his fifth season as a Sporting narrator.  Enrique is already known as the voice synonymous with sports in Kansas City, he being the narrator for the Kansas City Chiefs and the indoor soccer team, the Missouri Comets.  Originally from Ciudad Juárez.