While I was broadcasting the games of the Kansas City Wizards (now Sporting KC) I had a chance to meet Herculez Gomez. Herculez played for the United States 2010 World Cup Team and was very successful in the MLS and in the Mexican Soccer League. Herculez is a Mexican-American born in Oxnard, California. He grew up playing recreational soccer in the Hispanic leagues in Las Vegas. Since he was Hispanic I had the privilege to interview him many times. The more I interview him the more I got to respect him.

He would constantly stay after practice trying free kicks and would be last one to leave.  I remember when the 2009 season finished, Herculez was told by the Wizards that he may or may not be called back for the following season.  The call back never came, so Herculez went on to open tryouts with a team that was at the bottom of the league table in the Mexican League, Puebla FC.  Herculez made the team and become a top scorer in the Mexican League.  This did not surprise me.  I knew how hard he worked.  This showed me that hard work can beat talent.
Moti Sports has created a tool that will do that "extra" work a lot easier. It is a beautiful tool that can show you in 3D how to make the right moves. If you feel like your child doesn't have the talent, keep encouraging them to keep working, to keep trying. Give them the tools and you will see how your child will succeed. Maybe they might not get to play in a World Cup, but they will get to apply that in other fields and became successful.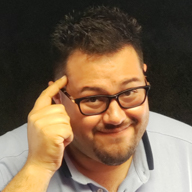 In 2012 Enrique Morales will complete his fifth season as a Sporting narrator.  Enrique is already known as the voice synonymous with sports in Kansas City, he being the narrator for the Kansas City Chiefs and the indoor soccer team, the Missouri Comets.  Originally from Ciudad Juárez.