Wow! December is here and the 2019 year is gone. I want to thank each one of you for taking the time to read this column.
Every team goes through a bad stretch, when the results just don't come. The team plays well, they execute, but the goals just don't come.
This takes me to 2008 when I Met Claudio "Piojo" Lopez. Back than Club America (from the Mexican soccer league) was going thru a bad moment. Claudio played for Club America, so I asked how he felt about the team. He said something that stuck with me forever, "we need to just work hard."
Claudio played for Valencia, Lazio and Club America before he landed in the MLS. He won Championships with every team he played. He got there by working hard. He continued "my first 6 months didn't go well with Club America, but every day we would show up to practice and work harder. Eventually we won a championship."
When a team is in a losing streak, that is when you should feel more motivated to work hard. Take advantage of those moments to make practice more entertaining, try new things and of course to have fun! After all you've got nothing to lose. Use the tools that Moti is giving you and remember hard work takes you places.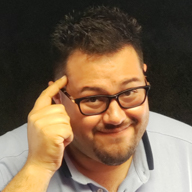 In 2012 Enrique Morales will complete his fifth season as a Sporting narrator.  Enrique is already known as the voice synonymous with sports in Kansas City, he being the narrator for the Kansas City Chiefs and the indoor soccer team, the Missouri Comets.  Originally from Ciudad Juárez.