Let me start by mentioning my love for Mexican powerful Club America, the reason? Well, it all goes down to when I was a little kid.
My Uncle used to make a Carne Asada (BBQ) every Sunday so we could sit and watch the team play.
I am not from Mexico city I was born and raised in Juarez Mexico, but it became a tradition to sit every Sunday and enjoy with my uncle and Neighborhood kids to eat and watch Club America soccer games.
With the soccer season finally kicking in, let us enjoy this moment and make wonderful memories, from the moment you sit in front of the TV with your kids wearing your team colors, to the moment you go to the soccer fields and cheer for your Kid.
Like a good friend of mine said I am a fan because my Father celebrated and cried with me, my kids are fans because every Sunday we celebrate and cry together and to be honest as a Club America Fan, I celebrate more than Cry.
Greetings.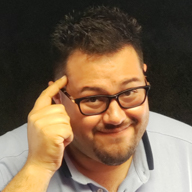 In 2012 Enrique Morales will complete his fifth season as a Sporting narrator.  Enrique is already known as the voice synonymous with sports in Kansas City, he being the narrator for the Kansas City Chiefs and the indoor soccer team, the Missouri Comets.  Originally from Ciudad Juárez.