The MOTI Soccer App Helps You Coach
The MOTI 3D Soccer / Football Training Platform is a system to help soccer coaches learn to coach soccer.
The training platform guides you through your sessions, practice-by-practice using engaging 3D skills and drills on the MOTI Soccer app.
Behind every Great Practice is a Great Plan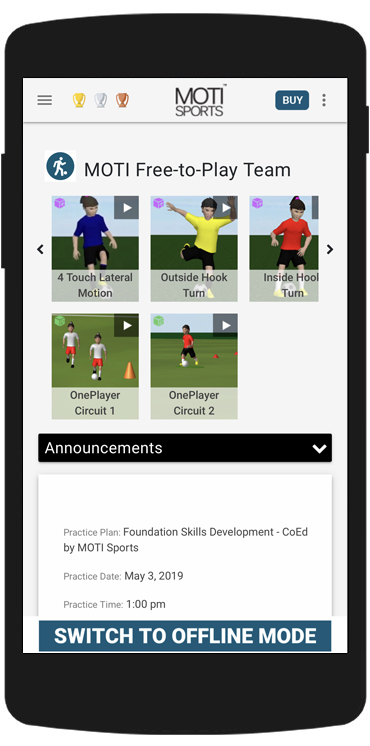 MOTI Session Training
Practice plans are available with 12 plans each for age(s) U6, U8, U10, U12 and U14. Ideal for youth Soccer coaches.
Load and Go! Our Youth Soccer/Football Coaching App, MOTI Soccer is ideal for the beginning coach and allows you to add your players, schedule your first practice and go!
MOTI Soccer Benefits
MOTI Soccer is free to try. Visually watch each step of the Session Plan, listening to the coaching points and see it in 3D. Use the Soccer training platform for learning and organizing.
Perfect for players to practice their techniques and skills on their own time.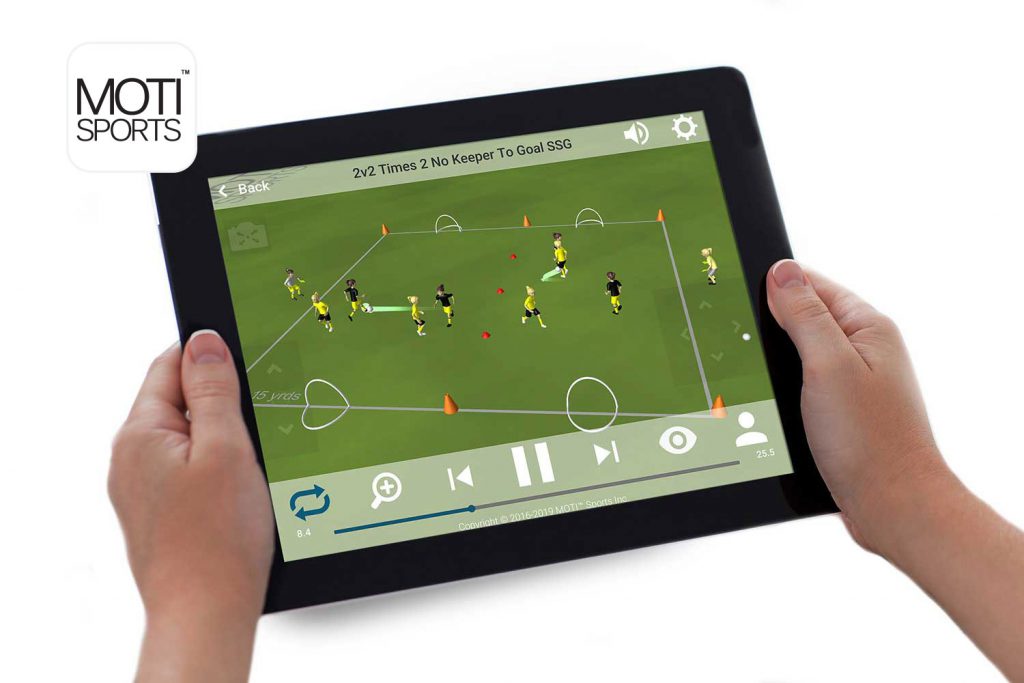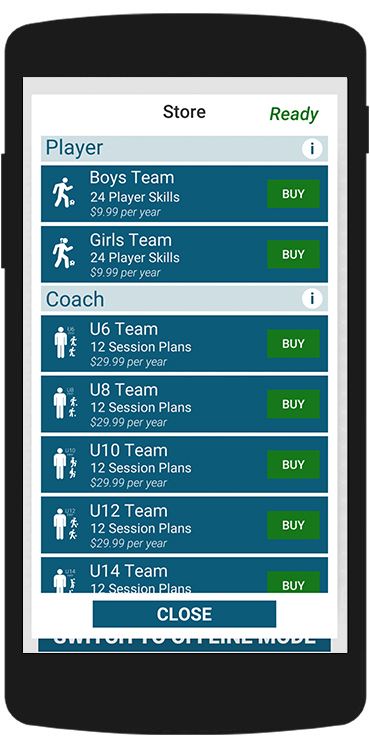 MOTI Soccer Training App
Try the MOTI Soccer app and then subscribe to get your 12 practice plans for your preferred age group U6, U8, U10, U12 and U14. Get the assistance it takes to be a great Coach.
The MOTI Soccer training software is a Soccer Coaching App developed to make coaching easier and more consistent.
MOTI Sports User Testimonials