I hope everyone is having an awesome time in the summer and enjoying the weather. I recently had the opportunity to interview the world cup champion, Lothar Matthäus. During the interview, we talked a bit about his carrier. I ask him what advice will you give to the kids and parents that want to play in five world cups and win at least one.
According to Lothar (we are buddies now so I can call him by his first name), not forcing the kids to play is a must. It is important to let the kids be kids and enjoy their game. He also mentioned to me how important it is to start young. He started playing since he was three years old, but he mentioned something that gained my admiration. "I always played to win, never for the money". Ladies and gentlemen that is what I want to talk about today, "playing for that feeling of winning".
When our kids are playing is important that we teach them about that "feeling" of winning a soccer match, not just playing to score goals and be popular among friends. I understand with today's marketing messages, it is easy for kids to dream about money and cars. But, the real reason we play is to have fun and enjoy that "feeling" of winning or scoring a goal or simply making a good move on an opponent. Those are "feelings" that hard to express in words but are personly satisfying. Being nervous before game day or traveling to a tournament, is natural. It is what makes us prepare ourselves mentally for what comes next., It helps is to be better and to achieve our goals, Because, at the end of the day, whether it is the world cup or a recreational league game, that "feeling" is the same.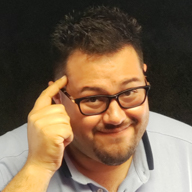 In 2012 Enrique Morales will complete his fifth season as a Sporting narrator.  Enrique is already known as the voice synonymous with sports in Kansas City, he being the narrator for the Kansas City Chiefs and the indoor soccer team, the Missouri Comets.  Originally from Ciudad Juárez.