MOTI High School Program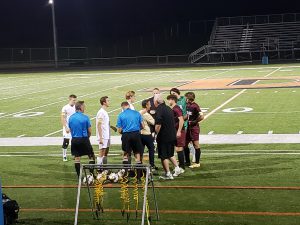 Cookie here.
I have been using the MOTI soccer skills with my boys' high school program for the past 4 years.
When I took over the job 5 years ago, the first thing I noticed was that most of my players did not play club soccer. They wanted to participate in something in the fall, have fun, and hang out with their friends. AWESOME. I told my AD to just give me bodies to work with 🙂
I hooked up with Alan Merrick and the MOTI app to give it a try. We know how important it is to feel comfortable with the ball, and this seemed like a good way to allow those players who were wanting to someday play on Varsity to get extra "correct" touches at home in preparation for the season.
Here is what I found has worked best for me:
At the beginning of the summer, I gave access to the 24 MOTI ball control skills available through the MOTI App. I asked the players to download the app, take a look at the skills, and practice them.
I found that it took a lot of encouragement from me to get the kids to even log in and look at it. High School kids 🙂
As in anything worthwhile, the person needs to be motivated to get better at what he/she is doing. We are giving them a tool that will help them get their game to a place where they could someday play at the Varsity level. But they need to download the app and start working on the skills.
I found that the kids who want that – to play on the Varsity someday – are the ones that took the time to download the app and practice the skills. The two outside backs on my 2022 State Champions team both crushed the MOTI app skills during their years with me. Neither plays club soccer! It can be done if the players want it.
I also found that it takes constant reminders from me to encourage everyone to log in and start working on their skills.
I set up the following series of steps to help encourage them to do the skills:
Email sent out to each of them in June using their school email for those who have one or their parent's email for those who do not
During the twice-weekly training in June and July, we spend 20-30 minutes on individual skill work (the MOTI skills). I encourage the players to download the app and start working on these skills at home. Twice a week with me is not enough. I tell them that we will also be working on these skills during HS tryouts, so get them down now and impress the coaching staff in August
During my Captain's training meetings, I go over the necessity for their teammates to improve their first touch and confidence on the ball. They know how fast the game is played at the Varsity level, and the need for all of their teammates to feel comfortable with the ball under pressure so that they can make good decisions. They also have a special place in their hearts for their classmates whom they want to make Varsity at least as seniors. This is how it can happen.
During Captain's Practices the two weeks before the season, I ask the Captains to include in their practice a time set apart to work on these skills. In the new set we have coming out, we have some that have to do with volley touches – "Brazilians." Learning to use the surfaces of your feet for air balls. It would be good to include these also. I do.
During the first week of High School tryouts, I use the MOTI skills during warm-ups each day. I use the Captains and players who I have seen use the MOTI app consistently to demonstrate the skill, then have the group show me their stuff 🙂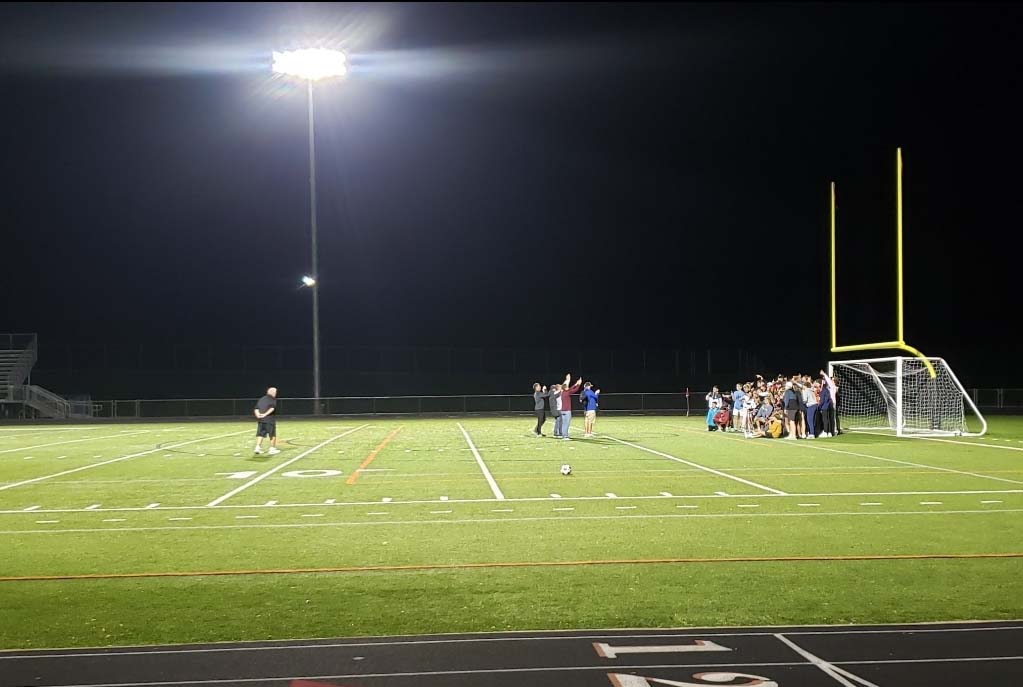 So, you can see it is a process to get the players involved and for them to realize that since this is important to me, as their Coach, it should also be important to them.
It takes time for the players to realize that this is now a part of what makes our team successful. The first year was rough. But each year we had more kids log on and spend time on the skills. You are changing the culture and expectations of your whole program. Coming to tryouts with a good set of individual skills starts as a good idea the first year, but soon becomes an expectation if you want to play at a higher level.
It is fun to see and hear the players on the bench and the younger kids watching a Varsity game. You hear the oohs and aahs in the stands when a player does scissors, a Matthews, a Cruyff, or especially a Maradona. They recognize the move because they have been taught it and are working on it themselves. Then they see it used successfully in a game. And the player executing the move hears admiration from their friends, classmates, and fans.
Most teams have at their core a coaching philosophy that runs something like this:
"Commit first to doing your best, second to team loyalty, and third to the final score on the board."
I ask each player to improve their touches – doing their best
We give positive, consistent reinforcement from the coaching staff and their teammates (positive peer pressure). The expectation of individual soccer skills becomes a part of team loyalty.
Making good decisions on the soccer field because they can control the ball under pressure leads to a positive result on the scoreboard.
It's not too late to get your players started.
If you are interested, I encourage you to check out this page. (motisports.com/foundation-skills/) This will give you a sampling of 7 of the skills.