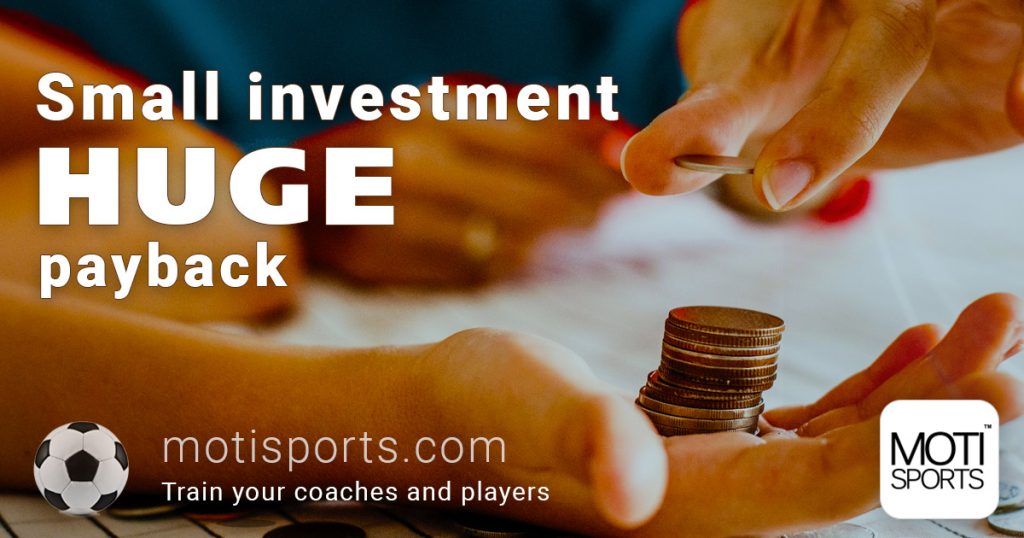 Small investment; huge payback – Why Wait?
Organizations use parent volunteer coaches in many recreational soccer programs and provide some training. Training is often just mission-critical items. In today's environment, organizations are required to do:
Background checks
Provide Safety Training

An association-sponsored Safety course – dealing with keeping players and coaches safe
A Concussion awareness course
A Cardiac response course

Emergency weather and response
But what about some formal training in the area of Soccer Coaching?
Often, the parent volunteer coach is provided with a 15-minute skills training along with maybe a 1-hour course on how to run a practice session. If the organization promotes it sometimes a course for Grass Roots Coaching is taught.
Now what? Those fresh newly volunteered coaches are meeting at the field with 10 players accumulating around them and 15 – 20 parents observing them. Where is the plan they are to follow?
MOTI™ Sports has a solution, our MOTI Mobile 3D Soccer Training App. The MOTI Mobile App comes complete with 3D visually engaging, gender-specific, narrated, interactive materials that are curated into practice session plans to take away the "fear – uncertainty – and doubt" of coaching as a parent volunteer. Whether you're coaching in a Club, YMCA, a Park & Recreation District or just on your own and are looking for some help, MOTI Sports is here to help you.
The MOTI Mobile App is where you need it (in your pocket), with professionally configured 3D visually engaging content. Need a Park & Rec format, where your first 3 days are practice sessions followed from there on as Game – Practice – Game…etc.? We have it. Or you want Traditional or Play-Practice-Play content we have that as well. U6 through U14, boys or girls animated models, we have it. Teaching Grades K – 8 Physical Education Soccer Unit, we have it.
Your players visually learn soccer foot skills by watching our 3D full-motion media from any perspective while receiving expert technical coaching points. They can practice foot skills at home and view your session plans in advance of your practice, so they understand visually what you want them to do and why.
Why Wait? Invest now!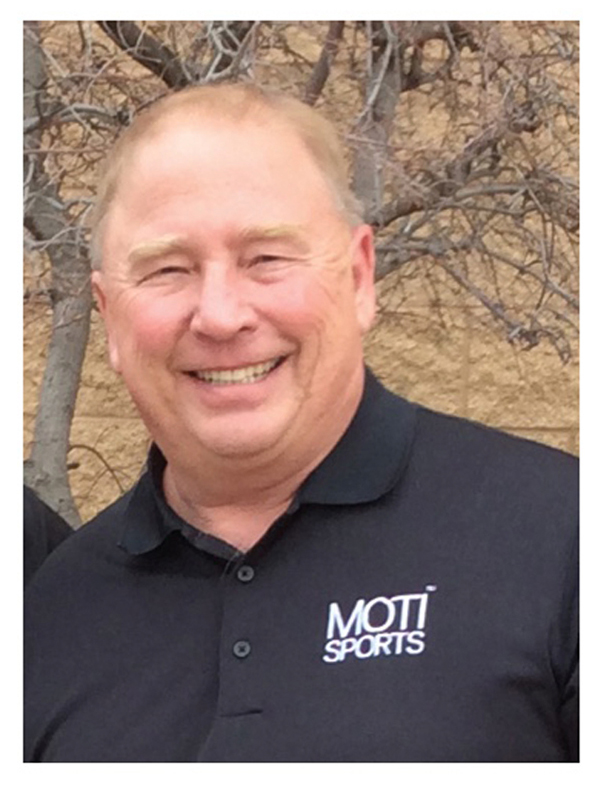 I have served in the capacity of the board-appointed leadership role (since 2014), and on the board since 2010.  I farm in west-central Minnesota. My prior business background includes co-founder and owner of Davis, Thomas & Associates, Inc. (DTA) with offices in Minneapolis MN, Chicago IL, and Bangalore India.  I was a former systems programmer in the banking, hospital, and transportation industries.