On the top of the list from all of the surveys, studies, and reports from the Medical professionals is the word FUN as they describe what young soccer players are searching for in the game. It is pretty easy to make the game of Soccer FUN! Here are some of the ways.
Breaking down what makes them pulsate and be engaged in Soccer we find that building a skill set with the ball is very satisfying and enables them to grow and develop in the game. Learning how to give energy and gain stamina during practice builds inner self esteem leading them to trying their hardest while active in the sport, in both practice and games.
Having measurable progress in ball control and ball maneuverability catapults the player into wanting more FUN, getting rewards by increasing the number of repetitions or doing a dibbling activity a little faster on the stop watch boosts confidence, and sets a bench mark for how to set personal goals while having FUN. Seeing self improvement because of FUN extracurricular activities at home on their own is very rewarding and bodes well for them to do other tasks as self starters.
In Soccer one of the biggest take a ways for young players is how to cooperate, and interface with other players and the coaches. Players get FUN being paired up with all squad members at some stage of the season and will see body language and human idiosyncrasies of others up close and in person.
Young players learning the rules and regulations of the game build a base line of discipline that gives them further insight on FUN and how to act and react with team mates and opponents during games. Sportsmanship and respect to others is FUN and fully expected in all facets of Soccer player activities before during and after practice and games.
Soccer has so many FUN facets compared to other sports and gives players lots of variety of movements. In running it can be short bursts of 5 yards to defend a player, or a full length of the field attack to score on a breakaway. Short passes, long passes, ground passes and air passes. Control with either foot, using the inside, outside, sole and even the laces on top of the foot. Then the air balls can be controlled with the foot, thigh, chest and head. Learning goalkeeper skills allows all athletes to use upper body motion for catching high balls or diving skills to stop a shot into the corner of the goal.
Players can draw FUN positive outcomes in their soccer activity when parents have beliefs of their child's participation in soccer as an organized physical activity and they support it with positive comments made by parents in the home or to and from practices and games.
Coaches need to be conducting practices that are correctly curated and tailored to their player's physical and developmental level, not just their age. If the team is learning and trying new things, they are likely to make a lot more mistakes as they gain experience. Encourage them to try new things & encourage the effort even if it doesn't work. Examples: "Great try; Keep it up," or "Good idea; try it again."
Never punish or scold a child for lack of ability. Keep their heads up. All you can expect them to do is their best. Measure each player's performance by their personal improvement & effort, and not by comparing them to someone else.
Always show positive encouragement and instruction of your players. Never use negative criticism, hostility, abuse or anger. These are things you do not do.
Cheering or applause when the other team makes a mistake is bad sportsmanship and never allowed. Cheering or applause when the other team makes a great play is a good gesture.
Never criticize the referee or talk to the ref during the game. It is a tough job. There should be no yelling or conversation between a coach and the other team during the game.
Deal with disruptive players from your own team. Nip it in the bud, correct them and get their parents involved if needed. Deal with disruptive parents of your team. Again, nip it in the bud, correct them and tell them that behavior is not acceptable. Hopefully a representative of your parent group is versed in the Parents And Coaches Together (PACT) initiative and can be an ambassador and Champion of the sideline on your teams' behalf. All of these ideas bring a discipline and feeling of safety that every young player needs to feel at ease about and allows them to have more FUN.
Parents need to be observant and have a role here to monitor what is being asked of their player and if they are developmentally prepared. If not, can that parent help their player with some 'Homework' of remedial skill sessions to catch up thereby removing frustrations from their players' experience? The quality time a parent can share with their child is invaluable to connect and share a FUN hour or two.
Coach and parents should continually monitor the FUN level. Do not let overbooked schedules and unwarranted pressures take the FUN away. Most players just want to go out and play. That was their original plan, make sure they are showing signs of progress in the game. Their skill sets should be gaining in number and execution, their soccer personality is developing, and above all they show signs of sheer FUN and enjoyment, showing a strong trust and belonging with their team mates.
Having camaraderie within a squad of players is a whole bunch of FUN just within itself.
Count how many times I used fun and you will find it was not enough!  Keep on adding FUN to every aspect of this wonderful sport and create environments where your soccer players enjoy FUN Soccer to the fullest.
Learn about Coaching Children U6 – U8 here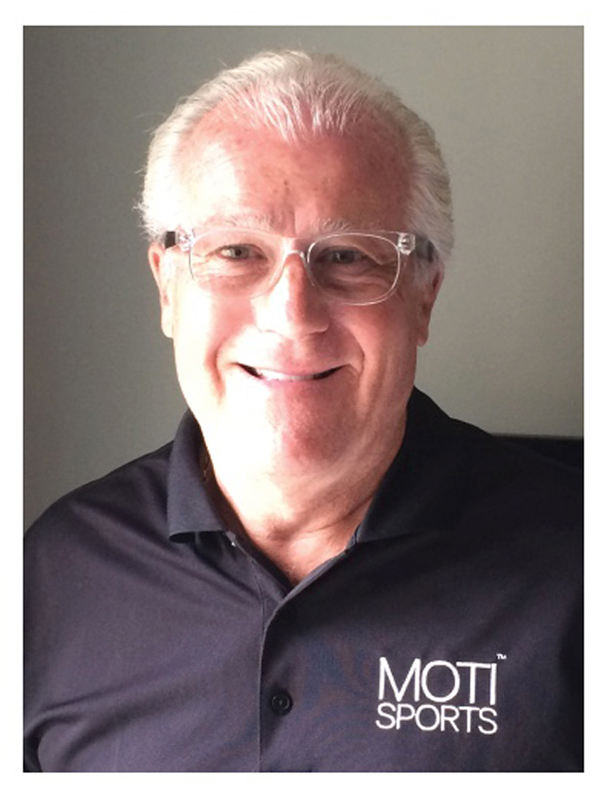 I provide content, curriculums, topics and detailed coaching points to the MOTI Soccer Training Platform.  I am pleased that a product like MOTI Soccer Training Platform is now available to all players, coaches and soccer enthusiasts.