Style of Play (Team Formation Recommendations)
Playing small-sided games are recommended throughout the soccer community for ages up to U13. Small sided games allow the players to maximize their touches. This will allow the players to improve their skills with the ball, improve their confidence and comfort on the ball, develop intelligence with and without the ball, promote faster decisions and develop partnerships within the team. And most importantly it makes the game more fun to play! It's a good thing you have them practicing their MOTI skills. ?
Below are the recommendations from the USSF for a number of players playing in the small sided games. Your association may have you playing with different numbers of players in your small sided games.
U6 through U8, it is recommended that you play 4v4 without goalkeepers. We recommend you use a 1-2-1 or 2-2 style of play.
U9 through U10, it is recommended that you play 7v7 with goalkeepers. We recommend you use a 2-2-2, 3-2-1 or 2-3-1 style of play. Learning to stay connected is the key both in attack and while defending.
U11 through U12, at the 9v9 (with keeper) level of play we recommend a 3-2-2 style of play ensuring that players always have a counterpart or 'buddy' to play to, to support while in possession, to cover on defense, and to interact off each other at appropriate angles and distances. This cooperation works in both offense and defense.
U13+, having the above concepts installed at the early ages makes for players to have a good transition into the 11v11 game. MOTI uses the defensive back four – as flat as possible with two central defenders dropping for each other, prompting the fullback to tuck in and providing cover and depth. Midfield four, two central and two wide, and two target players as a starting point. Advancing a midfield player or two gives us much flexibility to change the shape of the team to suit the demands of the game. Coaches, players, and teams should also be familiar with playing a 4-3-3 style of play with both a narrow front three and one wide front three. Coaches need to experiment with formations and tactical concepts to suit game situations and the squad's personnel. Flooding players into areas to take advantage of or secure moments in the game are part of the journey and development of experience. Be brave! Take chances.
How does it affect Your Team?
It has become my belief that tactics and formation structures can sometimes help overcome/mitigate inaccurate passing, can help to improve field vision, ball control and certainly influence players to support each other; systems of play can also protect/hide less experienced players.
Sweeping Statement – Let's get into the fray of proving it.
This session is really intended to help your organizational skills, getting you familiar with the MOTI App. Tactics and formations can only be implemented by organized coaches!!
Organization is a two-fold concept:
(1) Self-organization (2) Organization of a coaching session
(1) Self-Organization: Prior to communicating coaching ideas to players, the coach must have a full understanding of what these ideas are. There are many sources to gain this knowledge. I encourage you to investigate the MOTI Soccer Training Platform and use the Age and Gender-specific practice plans that can navigate you to conduct great sessions with engaged and aware players on your squad.
Observation
Discussion
Listening ( To any activity related to soccer and the development of the game )

Reading
Disputing
Attending
(2) Organization of Coaching Session: MOTI has an expansive library of session plans that are pre-formed but also have the flexibility for you to develop personalized plans. If you are developing your own sessions several questions must be asked prior to each session.
What is my theme and what am I trying to communicate?
What equipment will be needed?
What field area will be needed?
How many players will be present?
How can maximum transfer of training occur?
Realism
All practice is artificial to a greater or lesser degree. The maximum transfer is gained when the practice is more realistic. Five factors help ensure realism:
Off the ball activity
On the ball activity
Targets/Direction
Supporting players
Opponents
Having practice sessions in your players' hands on a digital device gives them many opportunities to view, review and analyze the Tactical activity and the review of the Techniques needed for success.
Observation
Observation is aided by:
Good organization
Knowledge of key factors of successful performance.
Ability to recognize absence of these significant factors in the coaching session.
The ability to concentrate on the topic at hand. Avoid distractions, staying focused.
The Animated 3D content gives everyone content clarity and deeper visual understanding.
Observation must be done QUICKLY.
So as to rectify a fault immediately.
So that the situation has had little or no time to change.
So that the player can recall the fault immediately.
Instruction
"Think before you say anything."
If the function of the coach is to communicate, then he/she must be understood. Players understanding comes from:
What the coach does
What the coach says
What the coach organizes
How the coach demonstrates
Recognizing situations, familiarity, and experience.
Demonstration
The phrase "a picture is worth a thousand words" is so true in soccer coaching. MOTI was developed to magnify the ease of visual coaching points to unwrap the inner workings of the beautiful game. The demonstration must be:
Accurate
Effective
Realistic
Remember, players will attempt to reproduce what they see.
Progress
The decision as to when to progress is indicated by the player's ability under varying degrees of work pressure.
Evaluation
To what degree was the session successful or otherwise?  Why or why not? Possible changes for the next session. Next month, in part two of this article, we will dive deeper into the tactics and systems of play.
View the Tactics and Formations article part two.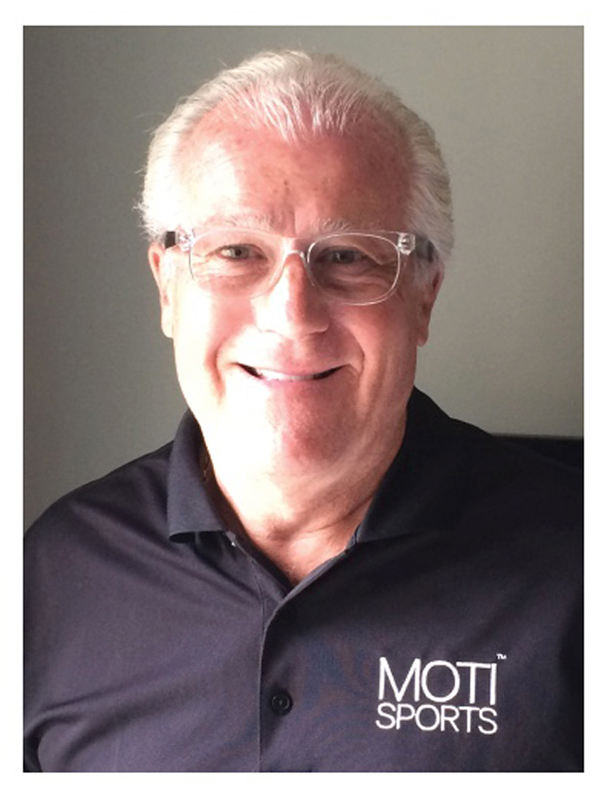 I provide content, curriculums, topics and detailed coaching points to the MOTI Soccer Training Platform.  I am pleased that a product like MOTI Soccer Training Platform is now available to all players, coaches and soccer enthusiasts.