If you are looking to gain some credibility with your player(s) or in conversations with those in the know, here is a quick list of some fun dos and suggested don'ts of things to say.
First, two sideline pitfalls to avoid!
Boot it! – Usually used to instruct a player to get the ball cleared or plead with them to just kick it really hard. The only time the word boot should come out of your mouth around soccer players is when you are quaintly referring to the soccer cleats on someone's feet or instructing someone to grab some equipment from your car trunk. Think "cool new boots" or "could you please grab the cones from the boot, my car is the white Honda."
Unlucky – This isn't a phrase to completely steer clear of, but using it comes with a responsibility not to overuse it. Occasionally, a player is actually unlucky on the field, but more often you can hear "Unlucky!" exclaimed after any errant shot or pass. As a coach, these moments present an opportunity to give some more specific instruction and encouragement or to remain quiet. Further, hearing it repeatedly and inaccurately might discourage a player from a moment of on-field self-reflection, adjustment and correction…and could prove quite unlucky for the team in the long run.
Now, for the fun ones:
Nutmeg – it's not just for eggnog anymore. Also indicates you have successfully knocked the ball between an opponent's legs. Often used to be a bit cheeky and embarrass another player, hopefully in good fun.
PK – aka penalty kick, penalty, pen, dot shot. A direct free kick within the goal box against only the goalkeeper.
Nil – zero, zilch, nada. As in "the score was 2-nil."
Hat Trick – three goals in one game by the same player.
Brace – two goals in one game by the same player.
I haven't forgotten pitch, match and football, of course…but you might need a British accent to legitimately pull these words off!
View another COACHES CORNER article here.
View the TEAM TERMINOLOGY page here.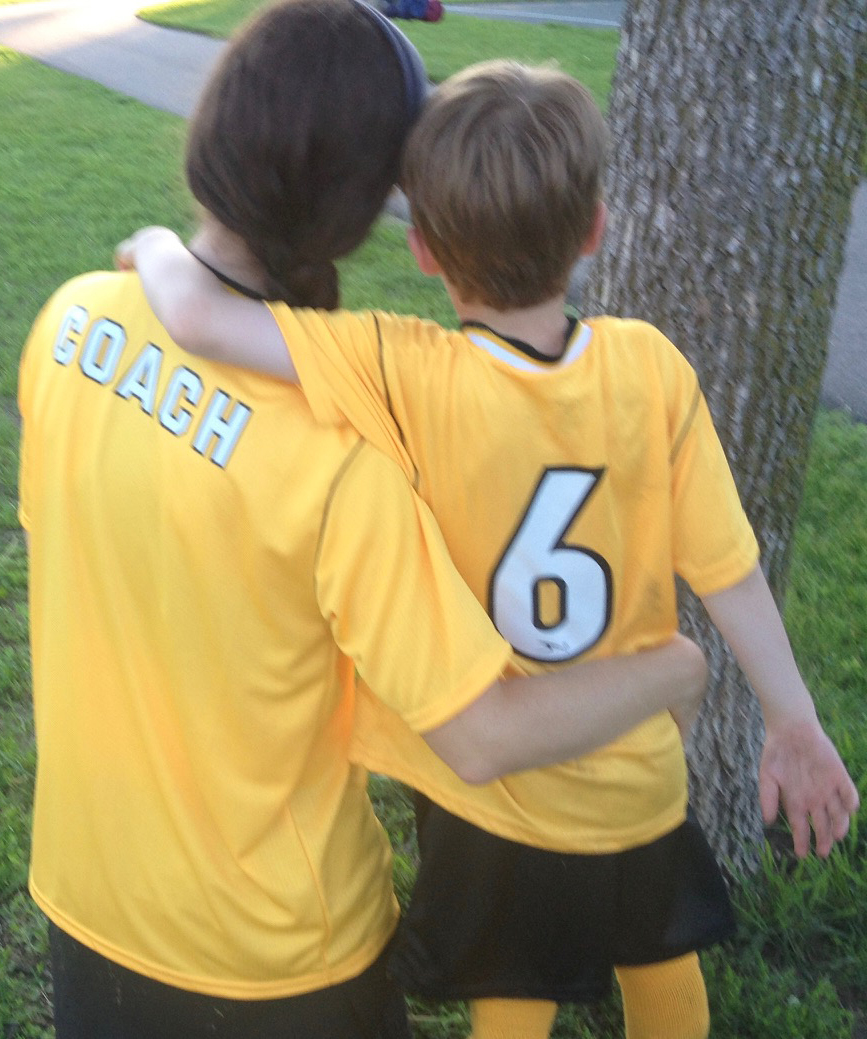 Jemma Merrick is a life-long soccer fan, long-time soccer player and coach, and current soccer mom.  After high school, Jemma played both Division I and Division III collegiate soccer, at the University of Virginia and Macalester College, respectively.