I recently stopped by a soccer practice with a group of parents who were beginning to use our MOTI Soccer App and our 3D Soccer Training Platform. While I walked thru the short question and answers a few of them had, parents were reaching out with questions they have regarding other apps used by their organization to support their players and coaches in soccer.
It is not uncommon to have to use one App for player registration and payments to the organization, another App for inter-team conversations (with possible concerns about bullying and inappropriate content), and now MOTI Soccer App (previously known as MOTI Mobile) for player, coach and parent education alongside a coaching curriculum for the first time ever.
Organizations now can use Apps to allow player registration (any time day or night), order uniforms, obtain discount coupons on soccer cleats, provide instant notification of field closures, weather, and travel or scheduling issues, saving all of us time.
I was listening to parents discussing how their players, playing for differing organizations are managing multiple Apps and surf thru the endless string of notifications that are helping parents manage their time effectively.
The purpose of this article is to clarify where MOTI Sports fits with the soccer organization, or team and players.
Registration or Team Management:
Most parents today register their players online via a system registration system. Some of these systems allow organizations to create and maintain the organization's website, obtain the proper information on activities being offered, players, parents, registration fees, fee payment and make sure all the necessary information is provided to national organizations (such as US Soccer), their insurance carriers for coach or player coverage. Some of these systems also provide a storefront that enables the parents to purchase needed sporting goods for their players. Organizations can also use many of these systems to offer apps to player, parent and coach communications. Rosters are maintained, and schedules posted for practice and game schedules. Notifications can be sent out to players, parents & coaches on weather, schedule changes, etc.
Training Management:
MOTI Sports provides organizations a method for establishing a curriculum of development for players and coaches' development that utilizes App technology but also incorporates visually engaging 3D assets that allow players, coaches and parents to view what the coach wants the player to learn. Visual learning speeds the player and coach development process. 3D assets include specific techniques (foot skills) necessary to play the game well, and activities (drills) all in 3D in a mobile device, that is age, gender and often now language specific. Training curriculum can then is shared to players and coaches, and analytics are provided as feedback to the players, coaches, and organizations to help improve development.
MOTI Sports interfaces with registration or team management systems to allow players, parents, and coaches to simplify onboarding of team player roster information and simplify the login in process. Presently, we have integrated with Sports Engine and Team Snap. We will continue to integrate with other systems as the demand and other vendors provide an open interface.
Summary:
Today, if you have one or more players is playing soccer; you will soon be very proficient with these systems in your mobile device. The great news is the players enjoy this freedom to learn, where and when they have time.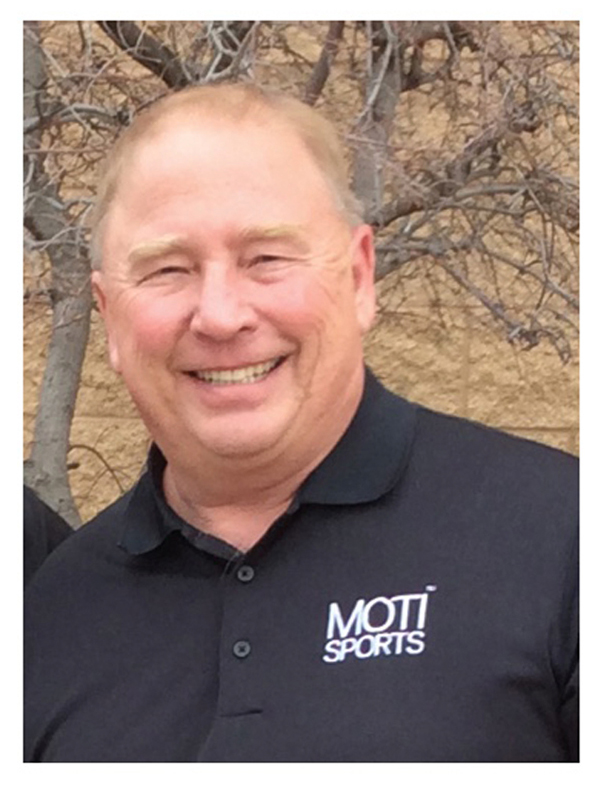 I have served in the capacity of the board-appointed leadership role (since 2014), and on the board since 2010.  I farm in west-central Minnesota. My prior business background includes co-founder and owner of Davis, Thomas & Associates, Inc. (DTA) with offices in Minneapolis MN, Chicago IL, and Bangalore India.  I was a former systems programmer in the banking, hospital, and transportation industries.