MOTI Mobile Version 2.9.5+
With the "I am new to MOTI Sports" new users can simple more into a mode that allows them to experience several 3D Skills and several 3D Drills. Existing users will be directed to enter their password and move on to their Team Page.
Note: When touching the username field, some phone models will open an input line directly over the Copyright statement at the bottom of the screen. Once touched the device keyboard will appear.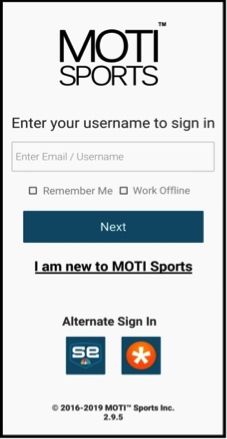 New Landing View, once you arrive at your team page after logging in the system you will be viewing a combined Announcement Board and current practice plan on the same page. Saving unnecessary clicks is important.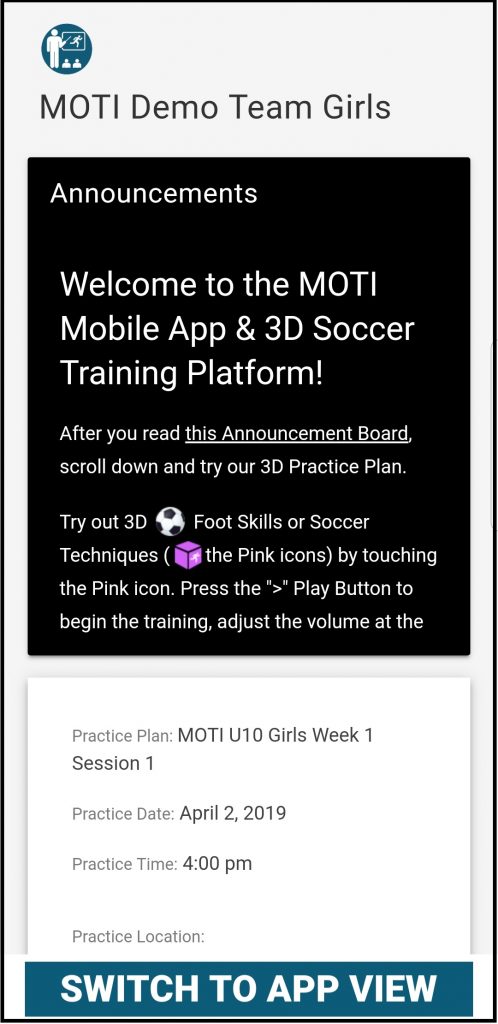 Additions in App View – As you already know this App has two operating modes. Web View (used when internet connections are available) and App View (used when internet connections are not available).
Settings Menu
Save Password – This button when turned to the YES position as it is now displayed with record your password to the system within the app. The next time one logs in, the App will remember your password. Then by simply checking "Remember Me" and with one click of a button you are in the App.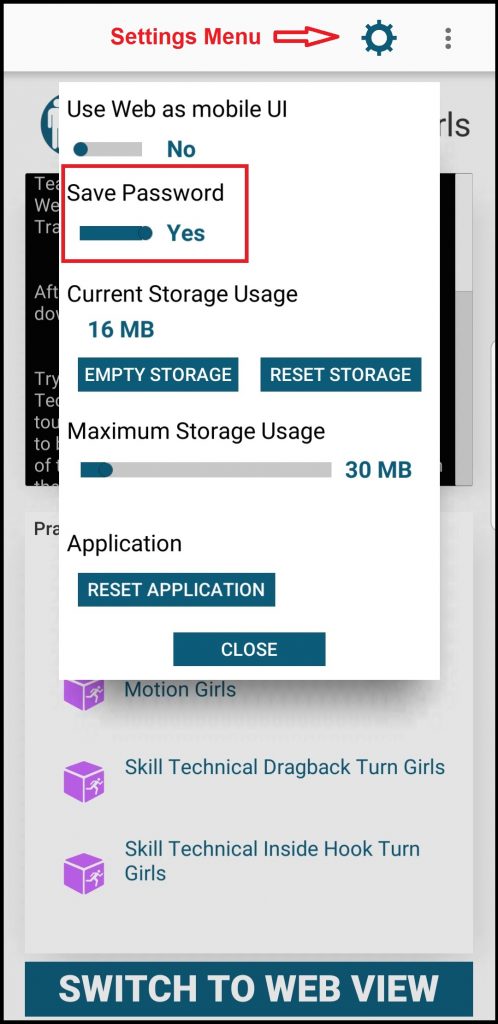 Overflow Menu
Scratch Pad Launch – After Launching the Overflow menu, you can then launch the new Scratch Pad feature by touching the name.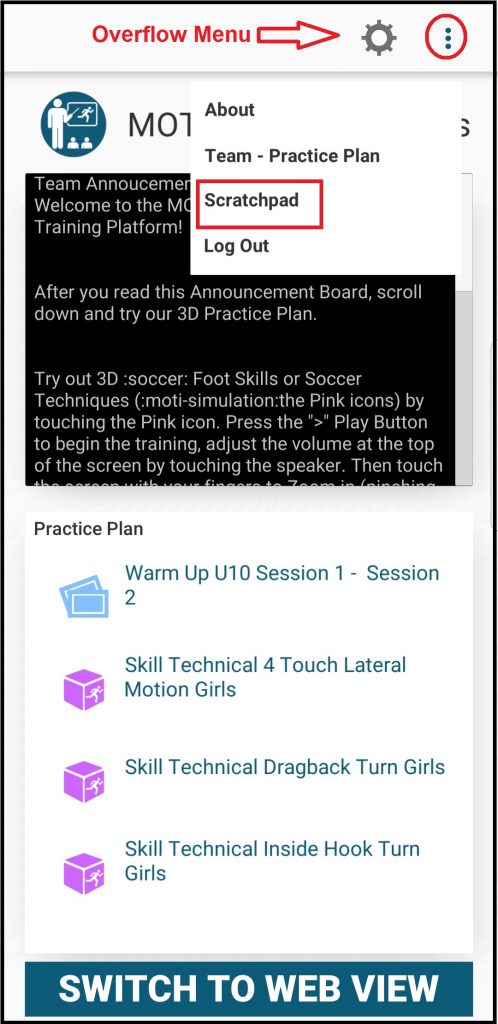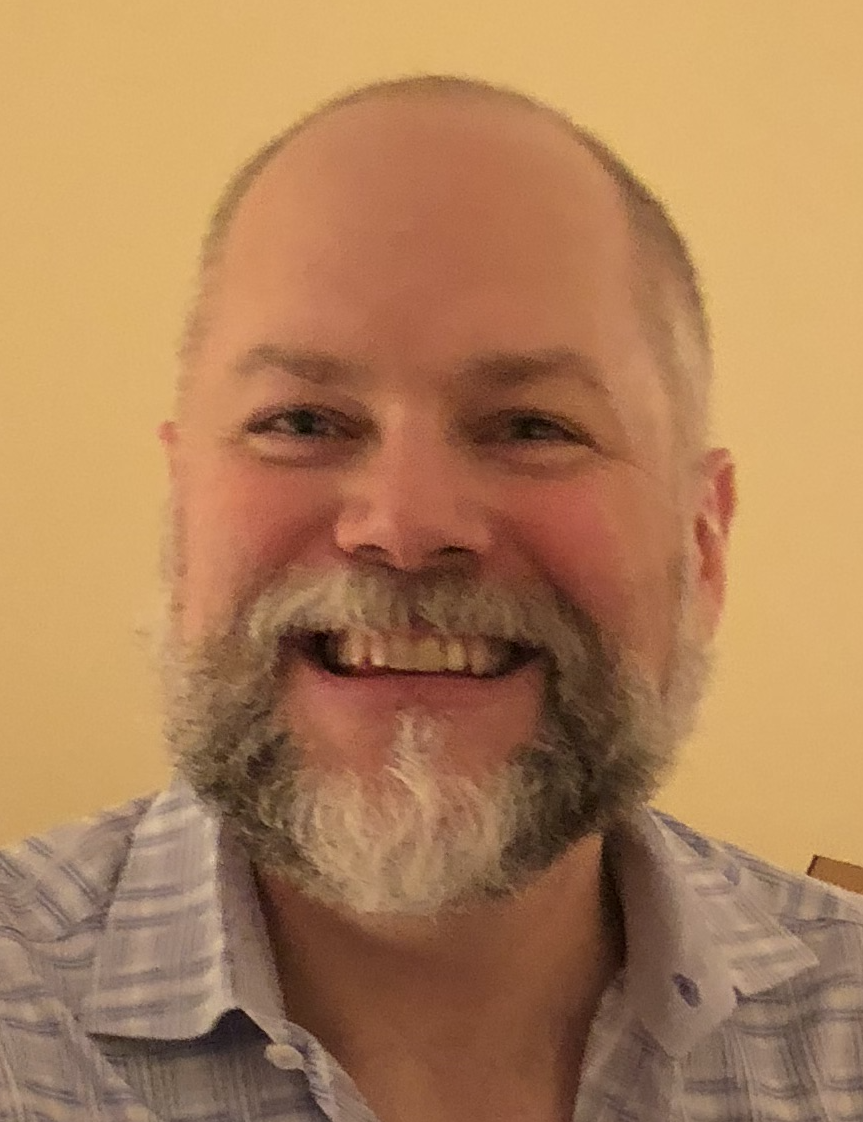 I have been working on MOTI Sports software since 2010.  I work on enhancements to the 3DST 3D Coaching Play Simulation tool (3D Playbook) and I am the author of the MOTI Soccer App.  Prior to joining MOTI, I worked on a variety of animation and visual programming including 3D flight simulator for Hughes Aircraft.