1. How to locate the input line to activate the Keyboard on Android devices.
Update May 24, 2019 – This issue has been corrected in our Android 2.9.10 release available in the Google Play Store as of May 24, 2019. Users should refresh their version of the MOTI Mobile App found in the Google Play Store.
In recent releases, Samsung users of Android 9 devices have wondered how to enter their USERNAME and PASSWORD.
Once the Box where you would expect to enter your Username is touched, the Input Area is activated, then once Input Area is activated then the Keyboard Appears.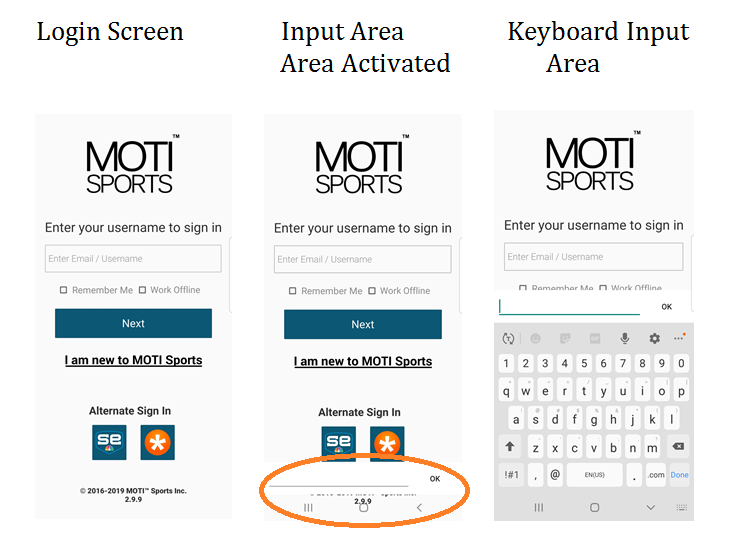 2. You will notice at the bottom of the Login Screen towards the bottom, there is "Alternative Sign In" icons associated with various Team Management Systems. If your Organization as put you on the MOTI System using the interface provided for Team Management Systems, then you may log in via your Team Management username and password.
Sports Engine On-boarding Video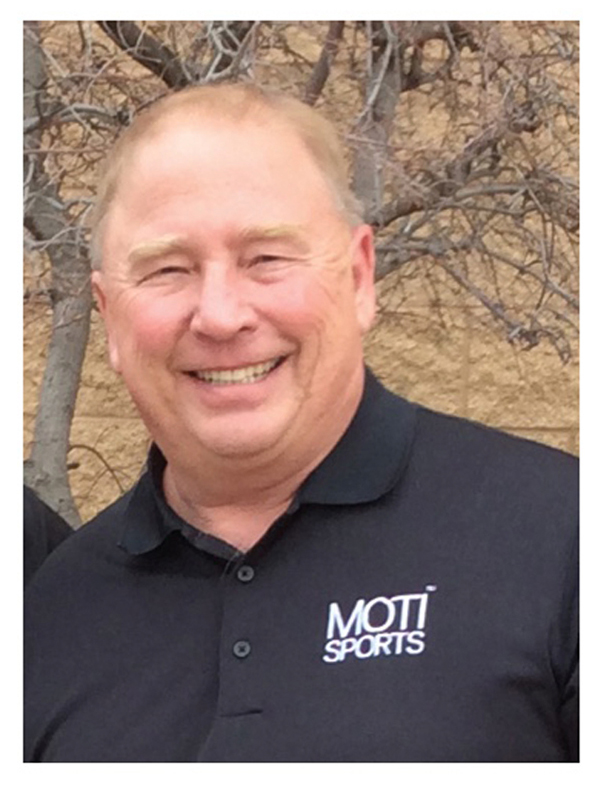 I have served in the capacity of the board-appointed leadership role (since 2014), and on the board since 2010.  I farm in west-central Minnesota. My prior business background includes co-founder and owner of Davis, Thomas & Associates, Inc. (DTA) with offices in Minneapolis MN, Chicago IL, and Bangalore India.  I was a former systems programmer in the banking, hospital, and transportation industries.