I was so fortunate to be coached by some pretty established and notable coaches during my 26 years of affiliation as a Player and Head Coach in the Professional Game these coaches rose to the top ranks of coaching and became National Team Managers and Coaches. Here are some of the names, their backgrounds and their status within the Soccer World as I learned from their tutorage. I played in three countries England, Canada and the United States of America.
I represented England in the 1968 Junior World Cup in Lyon France. The coach was Wilf McGuiness, a Manchester United staff coach who worked extensively with the English Football Association. He was possibly the youngest coach I ever had, and his playing career was cut short by an injury. The next National Team Coach I rubbed shoulders with was Don Howe when he was named coach/manager of West Bromwich Albion in 1971 thru 1975. Don coached the England National Team under three different managers in 1981 with Ron Greenwood then Bobby Robson and was an assistant under Terry Venables from January 1994 thru 1996.
My next coach in 1975 was Jonny Giles who not only coached, but was player coach of the Republic of Ireland from 1973 through 1980. Coach Giles was an accomplished midfield player who was able to dominate the game and set up goal scoring opportunities galore. Giles was tough as nails and typified a very workmanlike approach to the game where he never backed down and was always looking to set his team mates up with excellent service of the ball. He even scored 115 goals himself while playing for Leeds United.
Jumping across the Atlantic Ocean in 1976 got me to Minnesota where I played for the Minnesota Kicks. It was in Minnesota that I started to take coaching courses and get Coaching Diplomas to bolster my English Coaching Badge that I got when I was 18 years old. I subsequently got my USSF B and USSF A licenses. I also worked up the coaching ladder taking NSCAA Diplomas to finally getting their highest coaching level, the Premier Certification
I left Minnesota in 1979 to join the LA Aztecs which got me exposure to another National Team Coach, Rinus Michels, the famous Dutch coach of the Netherland's notorious Clockwork Orange group named after their success in the 1974 World Cup. Rinus played his entire career at AFC Ajax, where he is credited with the invention of 'Total Football' in the 1970's. He was named Coach of the Century by FIFA in 1999 and in 2007 the Greatest Post War Football Coach by the London Times. France Football ranked him at No.1 on their list of the 50 greatest football managers of all time in 2019. He had 4 stints as the Manager of the Netherlands National Team and also coached Ajax in two stints but also Barcelona and the LA Aztecs in 1980 where I had the privilege to play for him.
Claudio Coutinho was my next coach at LA Aztecs 1981 when he took over the coaching duties when Rinus left to coach FC Koln. Coach Coutinho coached the Brazilian National team 1977 thru 1980. Unfortunately I only got to work under Coach Coutinho during preseason when I left the Aztecs to go play for San Jose Earthquakes with Jimmy Gabriel as coach.
On to Canada where I joined Toronto Blizzard in the North American League for the 1982 season. Bobby Houghton was the coach at Toronto who went on to coach China 1997 thru 1999, Uzbekistan in 2005 and India 2006 thru 2011. Coach Houghton was probably the most organized coach I played under, his practice sessions worked like clockwork and had excellent content that were designed to set his style and formational shapes into the group of players. Bobby also encouraged me to take the Canadian Coaching License which helped broaden my coaching scope and the understanding of teaching methodology.
From every one of these fine men who coached at the very highest National Team level, I owe a huge thank you for the education and guidance I learned and gained from playing under them. I also played for, in order, Jimmy Hagan and Alan Ashman – West Bromwich Albion, Derek Dougan – Kettering Town, Freddie Goodwin and Geoff Barnett – Minnesota Kicks, Alex Pringle- Pittsburgh Spirit MISL, I have the best of memories of all of these great coaches and mentors.
The aforementioned coaches gave me all the 'clues and understanding of the game' that has served me well. I took notes, I observed, I was engaged, I was a sponge for information. It helped be through my 17 years of professional play and I proved to be a good student and eventually a student of the game. I coached at the professional level for 5 seasons, have coached youth soccer, including my own children, high school, Minnesota State Men's and Women's teams, and a Men's University program over the last 20 years.
If I have to choose which one coach influenced me the most I would select Rinus Michels. I spent hours in airport concourses, on flights, in hotels, at meal times while on road trips, where I would camp out with Rinus and mine him for his insights and knowledge of the game. Rinus was a formidable man who was very confident and had an aura that intimidated most of the players. He scared most if not all members of the LA Aztecs players in 1980 the year I played for him. I had none of those underlying feelings so I was able to capture many minutes going into hours picking his brain of soccer knowledge. Rinus was very easy to understand in his demands of players in game situations. Keeping it simple – it was find space for yourself to play in while giving passes to feet of your team mates. Play the game quickly – invariably the first instinct was the best choice to find an open player, the priority was always to maintain the ball and keeping the ball in your possession. If your team has the ball, the opposition is negated. Rinus manufactured players by giving them tasks that they could perform, because the practice rehearsal gave them all the key elements needed to succeed. He always gave instructions that were easy to understand and never caused any doubt as to their intent. . He gave reassurance and structure that was attainable and doable by all players in all positions. Every player was well informed and versed in their role and duties within each game. This detail made all players accountable and responsible for their individual and collective success in each game.
'Total Soccer' is ingrained in my soccer make up and my psyche is fine tuned into thinking that the game can be played with a certain style where players should have flair and be able to make the game exciting. One thing to remember whenever you watch a game is that statistics tell us that no player has the ball in possession any more than 3 minutes in a 90 minute game. That being the case each player must know in advance what they need to be doing in the other 87 minutes that make up the game. The impact players naturally take up key position in defense midfield and in the final third while going to goal. Inserting yourself into a game and being affective while not touching the ball is an art and requires a combination of game management, experience, intelligence, awareness and discipline. I saw Coach Michels manufacture players with manipulation, guile and fear during my time with the Aztecs. Every player knew their role, their tasks, their individual undertakings, and their collective contributions to their team mates. Poor performance or a slump by the team was not acceptable under his watch and in Rinus's case the entire team would be punished with incredibly severe training loads that would leave players getting sick and with sore muscles loaded with lactic acid that took several days to recover from. The overriding theme was for players to compete against the opposition producing the work rate necessary to win a game and dominate your opponent, to win the small battles within the game as needed. Players were on notice that no energy could be saved during the actual game or the consequences' of a slump in effort would be dealt with one of these Draconian workload sessions. The fear of having to do one of the 'slump trainings' was scorched into everyone brain and got all players on the same page. That page was giving 'Total Effort', 'Total Motivation', 'Total Concentration', 'Total Focus', 'Total Execution'. Rinus was famous for his 'Total Soccer' nickname while coaching the Netherlands National Team in the 1974 World Cup. I learned what, 'Total Soccer' was, and to this day I mirror many of those aspects that emanated from this great coach.
The tactics that prevail when looking at "Total Soccer" is capsulated in a mentality that your team is superior to the team you are playing. Your players are prepared to work harder than the opponent and your star players have flair and flamboyancy that will push you over the top. 'Total Soccer' gives you the ability to be able to meld the long direct passing game with the short passing game. Blending formations are also part of the 'Total Soccer" formula. The ability of players to function in multiple positions, players who understand interchanging positions starts to get the opponent's heads spinning and creates a disorientation of their assignments thus starting to give your team an edge in the form of momentum and hopefully territorial advantage.
Blending formations during a game is a way to provide solutions of using the inevitable spaces that appear with good ball movement and clean crisp passing. There are so many variations in formations so think of it as a concept that is ever evolving during any game confrontation, the key is which set of players or which individual can utilize the movement to dominate space and the opponents they find there. The best explanation of "Total Soccer" is to visualize it as each player is supported always by one player with two other players striving to connect with them by rotational or gyratory runs which relates to players making overlapping runs or darting forward runs into space opened up by players coming short to be a set up player. The offensive stages of this 'Total Soccer' requires incredible physical output – the sprinting and dynamic movement is grueling but to top it all the same influences need to be used in the defensive duties. Players have to be two way players – they need to destroy the opponent, if needed, while getting the ball back and when in possession they need to have wonderful techniques with the ball, be creative, be an athlete, be focused, be intelligent, be sharp – to develop meaningful possessions and attacking superiority.
I am telling you all of this insight into the game because Rinus Michels is no longer with us, but his legacy is still available for coaches and players to emulate, copy and plagiarize because that is what we do in soccer. We find clues, game understanding, good sessions, things of interest, techniques and then we put them to use in our coaching files.
In my last three years of working for MOTI Sports I have been utilizing as many of these soccer content concepts. I learned from all of these coaching geniuses. Techniques are central in players' development and having Motion Capture Techniques in your players hand can be the physical catalyst for players to get the correct foundation into the game, thereafter giving your players the lifetime enjoyment in the finer points of the game. The MOTI Soccer Training Platform is full of clues, I am hopeful it will in turn assist players, coaches and parents alike in understanding "Total Soccer" oh yes and make Rinus a happy spirit. Get your fully mobile MOTI Soccer App and have a piece of curated Soccer knowledge on your tablet or via a smart phone and have soccer power in your hand. And Yes, soccer knowledge can be passed on!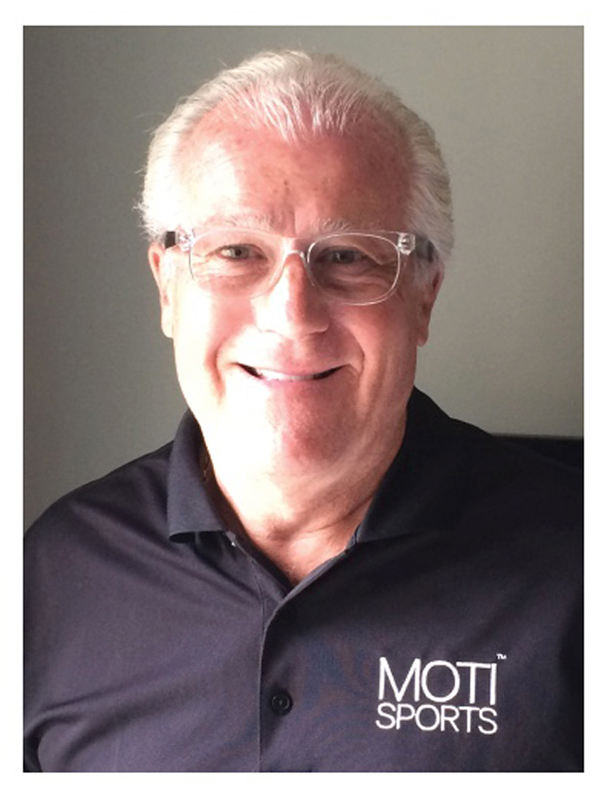 I provide content, curriculums, topics and detailed coaching points to the MOTI Soccer Training Platform.  I am pleased that a product like MOTI Soccer Training Platform is now available to all players, coaches and soccer enthusiasts.