I recently attended a session "Boards of Directors: Minimizing Dysfunction to Get Stuff Done" at the US Soccer Urban conference in Washington D.C. presented by Ruth Nicholson. Ruth did an excellent job laying out roles and responsibilities of what Board vs Staff functions /responsibilities are in an organization. Over the past 40 years I've served on boards in varying capacities from board member, secretary, treasurer, board chair and in the staff or operating executive role.
As board members, we are advocates for continuous improvement within the organization. Board members are the public face of your organization, you should have passion for seeing improvement in the organization, and you should be connected at the grass roots level of the organization to see how policies are being implemented. Remember, it is not your job to enforce policies. That is the job of the executive director. Your role is oversight.
Board Governance
The board's role is to set

major policies and procedures

personnel management (paid & volunteer staff)

The membership of the board should be diverse. It is great to have board members with varying areas of specialty but with the common shared interest in the organization.
Remember as a board member you have operating control over nothing in the organization, but are responsible for oversight over everything in the organization. Good board members are not micro-managers. Let the staff manage the organization.
Board members must advocate for the organization and its improvement. Bringing up ideas and passing them on to either the board chair or executive director or director of coaching (if appropriate, as some organizations do not have executive directors) that will move the organization forward.
If you've been on a board for a long period of time and don't feel you have been contributing, talk to your board chair, maybe it's time to step down and not re-run for that position again.
Keep meetings moving; if you can contribute to the topic ask to be recognized. If you cannot contribute, be quiet. However, sometimes it is important for a board member to speak up and clarify the discussion, when you hear two "points of view" crossing in a discussion and not being heard by either party.
If you have not had a board development session setting organizational goals or strategic direction (road map), it may be time. Remember your organization can't go anywhere without a road map.
Board Chair / President
Meet with the executive director or director of coaching (smaller organizations may not have an executive director, just a part-time or volunteer director of coaching) to set the next board meeting agenda well before the meeting. Have the agenda circulated with materials as necessary to the board members in advance of the meeting.
Discuss with the executive director or director of coaching what is working and what isn't. It is better to discuss some issues in private. Consider setting up a committee of the board to deal with finance or personnel issues as your organization grows.
Run the meeting (don't let the executive director or director of coaching do this) and keep to the agenda. Remember things can always be on the next meeting agenda.
Have necessary staff available at the meeting so you know that the executive director or director of coaching can obtain input from them and let the staff members run their functions.
Make sure to move the meeting along, but allow board members to ask questions and discuss as needed so they are making informed decisions.
Keep order of your board members and of the meeting. Always take the high road. If there are issues that need to be discussed in a closed session for data privacy reasons, then schedule those meetings with the board members (or a committee of the board) and executive director or director of coaching for a future date.
Assign a member of the board to send a thank-you note to any staff member recognized for great performance by the executive director or director of coaching during the meeting. It builds awareness among staff that their efforts are being recognized.
Staff
In smaller organization you may be filling a board role, but also a staff role.
Separate the two functions as you perform those roles.
Don't make policy changes in the role of a staff member. Stick to the policies.
If you are volunteering in a staff and board role (as is the case in many smaller organizations) and you are contributing over 10 hours per week consistently, you may be doing too much. Statistics show that volunteer burn out occurs when they are consistently contributing over 10 hours per week. If you find yourself in the situation, talk to the board chair and or executive director.
It was great listening to the executive directors, coaching directors, or board members discussing these topics and be able to contribute. Ruth did a great job facilitating. Contact Ruth@NicholsonFacilitation.com for more tips.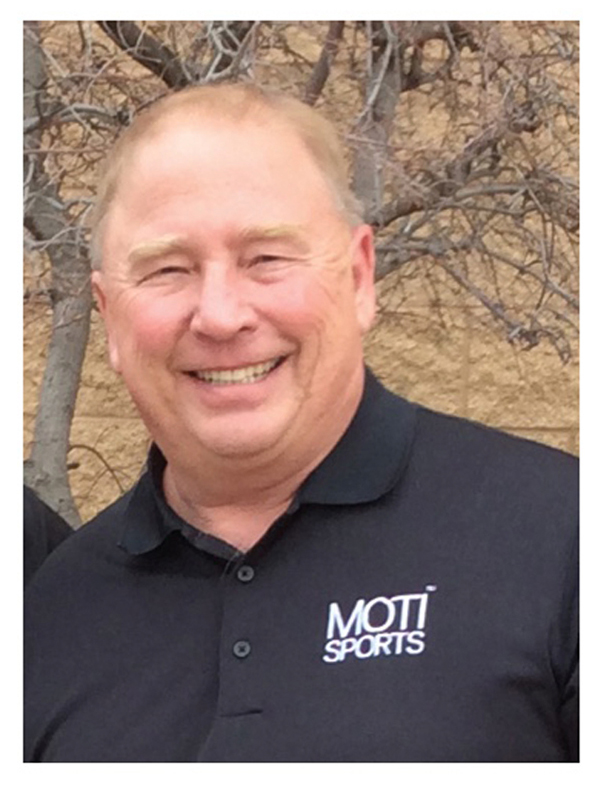 I have served in the capacity of the board-appointed leadership role (since 2014), and on the board since 2010.  I farm in west-central Minnesota. My prior business background includes co-founder and owner of Davis, Thomas & Associates, Inc. (DTA) with offices in Minneapolis MN, Chicago IL, and Bangalore India.  I was a former systems programmer in the banking, hospital, and transportation industries.