In recent weeks I attended maybe 20 coaching clinics. I often wonder that takes place at these clinics really. Ever look around at a coaching clinic and ask yourself Why am I here, what and how am I learning?
The idea behind the coaching clinic is for a coach to visually see and experience "a fully developed model, which coaches can implement immediately within their organization to promote innovation and accelerate results". Coachinc.com
See it and Do it.
Similarly, both USSF and USC are now using on line training and YouTube videos to help train new to the game coaches and seasoned veterans alike.
Many of us have taken the advanced coaching courses. Our own Alan Merrick not only has his USSF A License and USC Premier Diploma, he also has the Canadian A License, the English FA Coaching License and has coached professionally. The value of continuing your coaching education cannot be overstated. But how does our expertise translate to our Team, our Club, our State and our Nation?
What are we doing to help those new coaches and young players develop a desire to continue playing and coaching this game that we so love? We know as coaches that it is all about having success and fun.
Today's players and coaches learn visually. For a player to have success at developing their foot skills they need repeated visualization, seeing and listening to the coaching points and practice over and over again for it to become a habit. Good coaching habits are studied and practiced becoming a natural act in our coaching technique.
See it and Do it.
So how can this occur if we only see it one or two days out of the year, and often out of context with our team or coaching environment? Here is what our customers say about using the MOTI Soccer App:
"[coaches] now know everything that we teach, they are able to teach it with all of the proper coaching points, and all the proper techniques and they are also able to access all the small sided work that is going to allow them to use those technical pieces in tactical applications" – Steve Doimer, DOC Wright County Soccer
"MOTI is giving us everything that we need in our hand to run a decent session. We can run everything from an average session to a fantastic session and that all depends on where that coach is in their development as well. That coach that is running a decent session would be running a bad session without it. As they continue to grow and see all the things that are available and work their way thru all the different aspects of the technical work and how it applies to the tactical work, they are going to be much better." – Steve Doimer, DOC Wright County Soccer
"We send our coaches off to a licensing classes, it doesn't come close to what they learn in application with the proper tools in their hand. A week of licensing doesn't do it, a season with the proper tools they are way ahead of that". – Steve Doimer DOC Wright County Soccer
See it and Do it.
Alan Merrick, while following up with a coach using the MOTI app discovered that she was repeatedly reviewing the session plans. This experienced player and coach stated the following reason for watching and listening to the coaching points in the practice plans:
"it simplified and explained the skills that I never knew when I was growing up, so I was able to show the kids how to use them" – Morgan Niccum volunteer coach Wright County Soccer
See it and Do it.
Continuing our education is important. Some of us have the desire to take advanced clinics and coaching courses. But most coaches, especially at the entry level with our young player, have not had the chance to taste and see how great our game is. MOTI provides a clinic in their hands both for the coach and player.
"I am seeing more coach re-assurance, structure and confidence, so players and parents are receiving full utilization of our program." – Jenni Gallipo Recreation Director CR United Soccer
See it and Do it.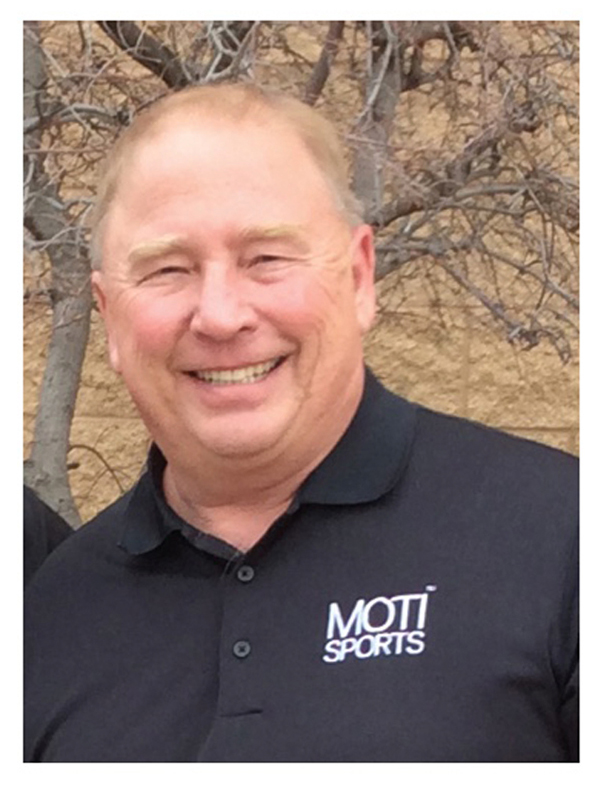 I have served in the capacity of the board-appointed leadership role (since 2014), and on the board since 2010.  I farm in west-central Minnesota. My prior business background includes co-founder and owner of Davis, Thomas & Associates, Inc. (DTA) with offices in Minneapolis MN, Chicago IL, and Bangalore India.  I was a former systems programmer in the banking, hospital, and transportation industries.