Some reflection on 'learning to play the game' and 'becoming a player'.
Learning the Game
If we could provide only high level coaches to the younger age groups the development game would be literally turned on its head. So many more players would develop their appropriate skills sets providing them the foundation to go forward and play at the highest of levels. I have seen and been involved in camps where players are coached like an assembly line plant, good staff coaches give expert instruction for a week. The players respond well in the conveyer belt stations where skills are demonstrated, broken down and coaching points are attached for clarity and comprehension. Players do get a respectable skill set installed in that environment, but it is quickly dissolved once the camp is complete and that classroom is removed, only a few, a very few retain the required knowledge as their connection to the coach resource is gone.
One of my favorite mantras is 'Practice makes Permanent' NOT 'Perfect'. These initial practices that young players are involved with can often burden them to do remedial sessions to correct or erase their exposure and absorption of counterproductive incorrect soccer instruction.
Young players need much time to grasp the complexities of ball control and mastery mainly because they tend to take five steps forward and three backward or vice versa which completely throws development for a loop! In the early stages of development players find themselves with invariably inexperienced volunteer parent coaches. While these coaches are the lifeblood of soccer growth in the USA these recreational coaches are cajoled into coaching with the threat that if a coach does not come forward in the next few days the Club will have to disband this team. These coaches get one hour of instruction at the start of the season and thrown into the volunteer soccer cauldron. While they do a great job of giving players a positive experience with high fives and postgame treats they invariably know little or nothing about the technical needs and tactical spectrum of the full game.
Learning to play requires correct learning environments that nurture a players love, respect and comprehension of the makeup of the game. The informative years of 'learning to play the game' need the crucial four pillars of the game. 1) All ball control and ball mastery. 2) All ball striking techniques. 3) All physical attributes. 4) All aspects of mental fortitude, these make up my pillars of the complete player. Mental preparedness for every element of a practice session and ultimately a season should be one of the keys for individuals, the squad and the coaching staff.
Learning to play the game entails producing good habits and layers of self-discipline so players can survive at the next level, age or standard of play.
In the early stages of the game young players are just looking for fun, comradery, group acceptance. As the skill sets get developed other focus centers arise. Players look for satisfaction from performance and results. The player starts to take the game seriously and the layers of game understanding start to support the next level of play. When players start to take practice and the game to heart and devote themselves to it, the foundation becomes sturdier and stable.
Becoming a Player
In small sided games players can get a concentrated dose of experiences that prepares them for success and failure, it allows young players to educate themselves on how to win and also losses. There are often fine lines of difference between the two, so getting an education on wins and loses prepares and rounds out players for the trials and tribulations of later years of soccer experiences.
At this stage they add more disciplines like self-reflection on performance, they start to understand the difference of always giving perfect performance and not athletic effort during a game. The game revolves around what a group of players can do at the level they encounter and play at it at any given time in the season. Soccer players need to live with the adage 'Results reflection what you can do with what you know – it has no interest in how you learned it or experience it!' You have to play in the present and produce your best play, think that you are only as good as your last game, your last pass, your last run and your last decision.
Learning to win is a player characteristic, almost a skill, which comes from competitive practice. Players who can be placed on a small sided team game and learn how to compete and find a way to win are the game changers that rise to the top. Player character is developed in these small sided games where the score does matter. Players need to be accountable and have the 'metal', 'the backbone', 'the desire' to get the job done, always maintaining that winning mentality. The better players are mentally prepared for every event that transpires in any game or in any session. The most successful players I encounter have always been the hardest workers the ones who run the extra yard, the hustling player. 'Work Rate' is an element that any player can develop it is not in 'Genes' it is not a God given talent it is a mindset. A developed talent from sheer self-will and effort. Simply put if you want to be lucky, work hard with your skill set from an early age, continue to refine your ball control and ball mastery it is the ultimate foundation for any 'Player' always maintain your focus.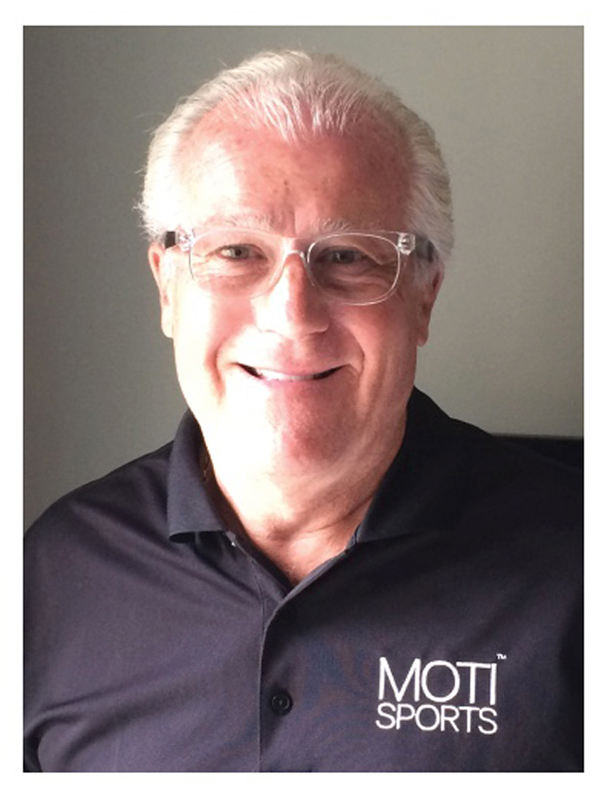 I provide content, curriculums, topics and detailed coaching points to the MOTI Soccer Training Platform.  I am pleased that a product like MOTI Soccer Training Platform is now available to all players, coaches and soccer enthusiasts.