The final week of the 2019-2020 school year has arrived, and it is far from what we have become accustomed to. Last week I witnessed my first online graduation ceremony & took my family to a really fun parade to honor the students for one last time before they receive their diplomas. The usual practice of attending parties is also quite different, with many parents electing to wait until July or others that have been very creative with the organization of a traditional party. This is the situation that we find ourselves in, but I have to say that I am very proud of the senior class of 2020. Not a single student that I have talked to is angry or negative about their final year in Rockford, Minnesota. They have adjusted to a situation they have little control over, and have made the best of it.
The same can be said about my students and their distance learning experience. We have done our very best to provide a structure that mimics the typical school day. My health & physical education classes begin each day with an attendance question, and a motivational message to carry throughout the day. A small percentage of each class has not participated very well, but the vast majority of the group has done an exceptional job of turning in assignments & messaging me on a regular basis. This is not exactly an easy task for many of our kids that do not have the same home life that my children enjoy. It is obvious that our students absolutely care a great deal about finishing the school year in a strong fashion.
I thought it would be appropriate for our final physical education assignment to have my classes experiment with three different websites that include apps for their smartphones. The "Awesome Apps" lesson profiled Moti Sports, Darebee, & Monkey Spot as a collection of quality apps with differing approaches for students to experience. It was interesting to observe from the responses that were received that Moti Sports had the most positive remarks for the delivery of content, as well as the simplicity for users at the 7th grade level. The students that play soccer in the fall were also impressed with the website & app, and one student remarked on their response that it was "fun to see how many ball skills that I could do without making a mistake".
A friend asked me the other day if we could deliver content & communicate with students if COVID-19 occurred 15 years ago. My response was "yes, but it would be a really tough challenge without the tools that we have in 2020". I can speak with great confidence that if a person is willing to put a great effort into their profession as a teacher, there is a wonderful assortment of websites & apps that can deliver age-appropriate content at our fingertips. I didn't hesitate to share the Moti Sports website & app with my students, because I knew they would really like it. I also am anxious for our lives to return to "normal", and have the ability to use it as a valuable resource in the fall.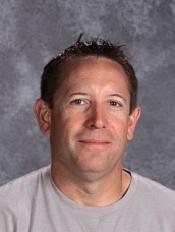 Joe Roelofs has been a health and physical education instructor for Rockford Area Schools since 1999.  Throughout his tenure he has taught students from preschool to 12th grade.  He has also coached varsity baseball, strength training, and is the current coach of the 7th grade football team.  Joe became a health and physical education teacher because of his love of all activities, even the ones that he never participated in.  He is a strong believer that teachers should always be looking for resources and methods to make their classes the best they can be.