As a director / administrator it is nice to see who in your club is actively using the system for both Coaches & Players. As you view the Users of your club you can use the
Sort User Icon to now sort the User list by:
Visited Last – provides a list in descending order of users date last visited
Visit Frequency – provides a list in descending order of #Visits in Last 90 days
Additionally you can
Download an Excel File that will give you a spreadsheet of all users and see usage by user within team with in season. The spreadsheet will show all users with date last login and total login counts, by season. Finally, team analytics, allows the coach, director or administrator to view usage statistics by team users. View which practice plans were viewed, how often and what elements with in the practice plan and their frequency.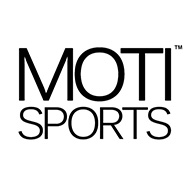 The MOTI Sports Team are sport training fanatics and lovers of all sports!  A select group of highly skilled and talented individuals across multiple disciplines.