As a coach you may desire to modify, add or change an existing practice
plan.
It is recommended that you do the following actions from a desktop or
laptop computer, creating and editing are done best in those environments.
Adding & Creating a New Plan
Go your Plan Library
One the far upper right hand corner click the "+" (plus sign). This
opens a new Plan
Fill in the Practice Plan Header
a. Fill in the 'Practice Plan Title" with a new name
Suggestion: Use a prefix like abbreviated team name first followed by a name that is meaningful to you and players
b. Fill in the "Practice Plan Date" using the date picker (you can do this
later as well)
c. Fill in the "Practice Plan time" using the time picker (you can do this
later as well)
d. Fill in the "Practice Location" if desired
e. Fill in the "Practice Plan Description" up to 200 characters for more
communication to you players and coaches
f. Check the box to make this Plan Active (visible to others when
scheduled)
g. Organization – make sure your "organization" is visibly selected
h. Season – make sure your "season" is visibly selected
i. Team – make sure it is "your team" where you are adding the Practice
Plan
j. CLICK "SAVE PRACTICE PLAN" button


Filling the Practice Plan detail (Drop N Drag)
a. Using the slider bar, scroll down the list of All Media and find the media you desire to add to your plan – Say a warm-up activity
i. You can use the Spy Glass at the top of the "All Media" list and type in
warm-up to see a list of items related to warm-up


ii. You can click on any title to watch a "preview" video of what the activity is before moving it into your plan.
b. Click the blue "EDIT" button



to unlock "your Plan" to allow you to modify it.
c. Using a mouse "Click-Hold-N-Drag" the media to "Your Plan" list
d. Click on the Time "5 minutes" preceding the media item to adjust the
time in minutes up or down
e. Click on the "comment" feature and type in an additional comment (if
desired)
f. Repeat steps a – e until the practice plan looks as desired. Then click
"SAVE PRACTICE PLAN" button


Review "Your Plan"
a. Make adjustments as necessary
b. To Eliminate a media element, simply "Click-N-Drag" it off the screen
c. Schedule your plan when you are ready so your players can study it on
their own before they arrive at practice.
Example of "My Plan" for a U6 Practice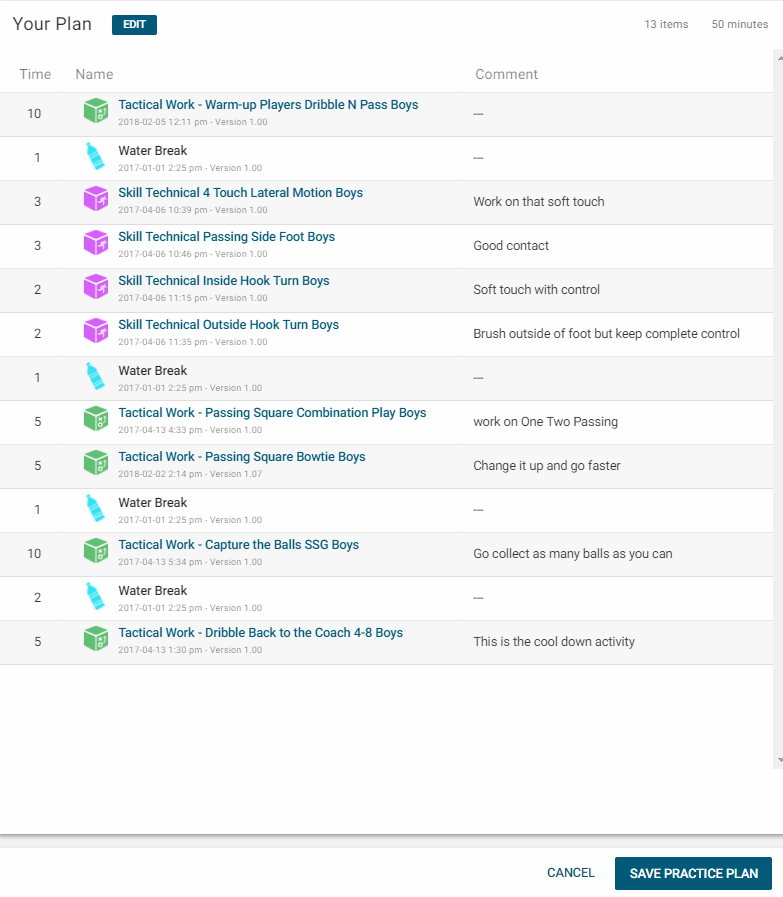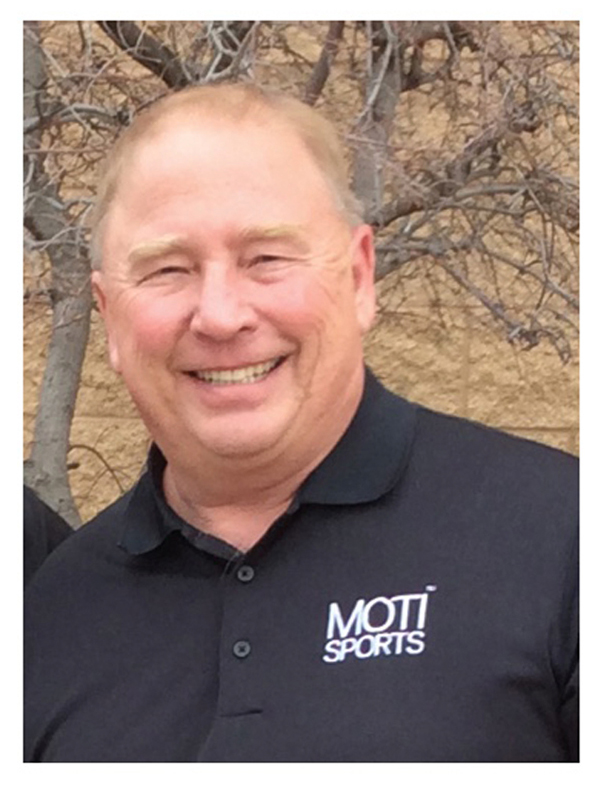 I have served in the capacity of the board-appointed leadership role (since 2014), and on the board since 2010.  I farm in west-central Minnesota. My prior business background includes co-founder and owner of Davis, Thomas & Associates, Inc. (DTA) with offices in Minneapolis MN, Chicago IL, and Bangalore India.  I was a former systems programmer in the banking, hospital, and transportation industries.