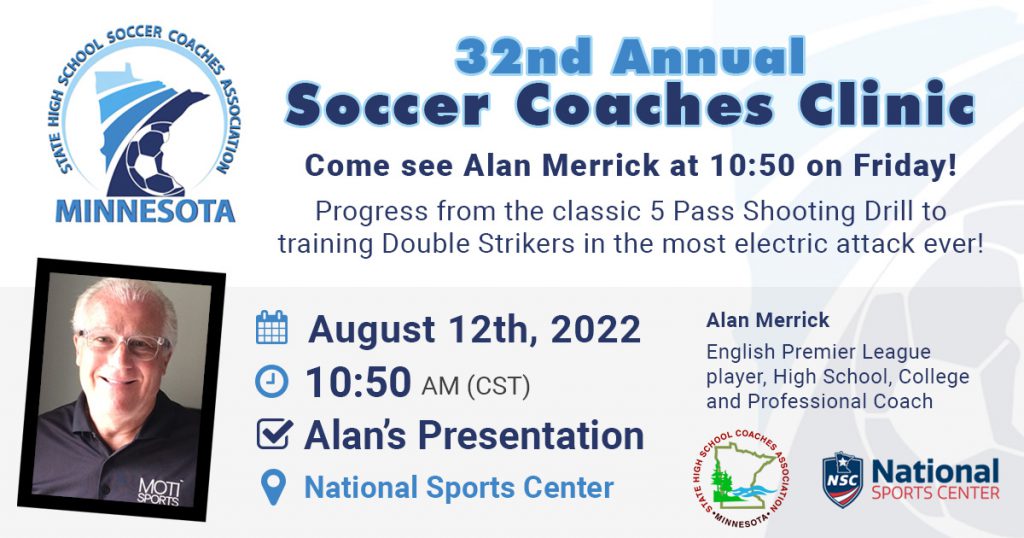 32nd ANNUAL SOCCER COACHES CLINIC
MINNESOTA STATE HIGH SCHOOL SOCCER COACHES ASSOCIATION
AUGUST 11th-12th 2022
NATIONAL SPORTS CENTER, BLAINE, MN
Come see Alan Merrick at 10:50 Friday!
Alan's presentation will take you from the classic 5 Pass Shooting Drill to training Double Strikers in the most electric attack ever!
The Minnesota State High School Soccer Coaches Association (MSHSSCA), in conjunction with the Minnesota State High School Coaches Association (MSHSCA) invites all interested youth, club, high school and college soccer coaches to our 32nd Annual Soccer Coaches Clinic. This two day clinic includes field and classroom educational sessions, the opportunity to connect with vendors, networking with other coaches, and more.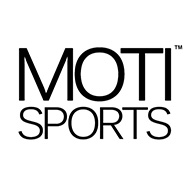 The MOTI Sports Team are sport training fanatics and lovers of all sports!  A select group of highly skilled and talented individuals across multiple disciplines.