MOTI Sports release a new version of MOTI Soccer (Version V1R6 in iTunes & Google Play) on January 5, 2018. (previously known as MOTI Mobile) Changes were made to system security, speeding asset retrieval and other enhancements. A new option that allows the 3D Drill author to set up one or more preset points-of-view is now available. It also allows the author to setup a default view, which is used when the 3D Drill is initially opened. The beauty of this Mobile App is to allow the user to view the animation to view the 3D Drills from any perspective 360 degrees around the 3D Drill, it is helpful we thought to have the author drawing the drill to setup a few named pre-set Points-of-View (POV). So keep an eye out for this as new 3D Drills as added to libraries for inclusion into your favorite Practice (session) Plans.
To use this feature:
Click the "View" Icon
Menu of Points-of-View appear
Select the View you wish to see and the Camera view will change instantly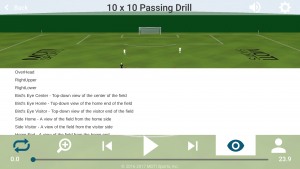 Sample POV – RightLower
 Controls Transparency:
During the USC Convention in Philadelphia, some users brought to our attention that some of the Coaches using our system mentioned how the Joy-Stick and Elevation controls on the Soccer App can get in the way of viewing at times.  During our development meeting our engineers reminded us of the user's ability to change the "Controls Transparency". They demonstrated the change to us and we thought it would be good to pass along. As you are viewing a 3D Drill you'll notice the "Gear" in the upper right hand corner of the screen.   To change the Transparency – which on most devices will lighten up the Joy-Stick and Elevation controls just do the following:
Touch the "Settings" Control in the upper right hand corner
A drop down box will appear of Controls
Slide the or press the minus "-" by the "Controls Transparency" to the desired state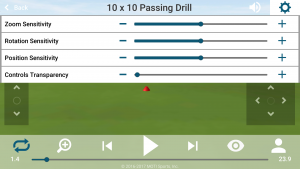 Most users will find the lighter transparency better.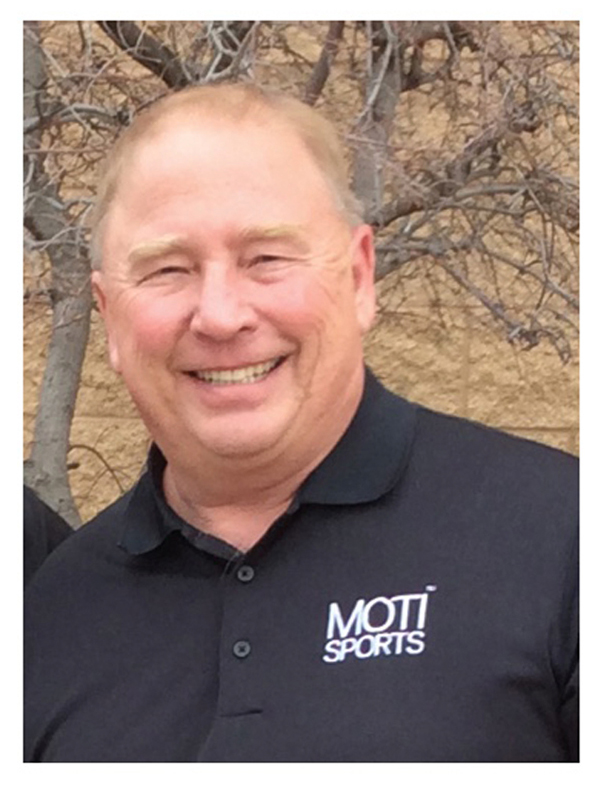 I have served in the capacity of the board-appointed leadership role (since 2014), and on the board since 2010.  I farm in west-central Minnesota. My prior business background includes co-founder and owner of Davis, Thomas & Associates, Inc. (DTA) with offices in Minneapolis MN, Chicago IL, and Bangalore India.  I was a former systems programmer in the banking, hospital, and transportation industries.