The Holiday Season is here, and the excitement is quite noticeable at school from our students. My colleagues & I enjoy the buildup to holiday break as well, with special contests, potlucks, & even a day to wear our favorite "Ugly" sweater.
Every year I compile a list of items to accomplish over holiday break that is a mixture of school-related projects & personal/family time that is important for "recharging my batteries". This year is no different, with a sizable curriculum project on the list and scheduling activities for the second half of the school year. My holiday break will include time at school to accomplish these tasks, but in a peaceful child-free environment conducive to productivity. Lastly, I use the holiday break to reflect on successes & possible ways to improve my physical education classes. I spend a great deal of time looking for quality teaching tools, as well as ideas to incorporate into my lesson plans. The use of apps & exploration of websites is an example of this task. Our profession requires a great deal of self-evaluation, and this is the ideal time for this to take place.
I am also a firm believer in combining relaxation time with exercise over the break as well, especially to burn off the extra calories that we love to consume at holiday celebrations. I make it a point to do a personal evaluation of my current fitness levels, and to create new short & long term exercise goals for the remainder of the school year. My favorite holiday break tradition is to work on (and eventually complete) a large jigsaw puzzle at the end of each day. For me, this is one of my favorite ways to relax at home & my young kids love to help out too.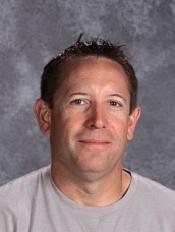 Joe Roelofs has been a health and physical education instructor for Rockford Area Schools since 1999.  Throughout his tenure he has taught students from preschool to 12th grade.  He has also coached varsity baseball, strength training, and is the current coach of the 7th grade football team.  Joe became a health and physical education teacher because of his love of all activities, even the ones that he never participated in.  He is a strong believer that teachers should always be looking for resources and methods to make their classes the best they can be.