A New Year & Time for A Prediction: New Technology Will Continue to Change & Enhance the Sports We Love
The articles, magazines and reporting that flash across my desk, computer and phone are screaming at me about technology and the ways it will impact how sport is going to be consumed, played and coached. Following are some of the technologies that are going to influence watching, playing and learning sports in 2019.
The printed ticket for any sporting event has become nearly extinct, replaced with a barcoded impression or picture on your smart phone or a PDF sent to your email for you to print and produce at the event. I think they call it mobile ticketing or biometric verification – new technology that is searching for a stable nomenclature that has been embraced by everyone. It is upon us and only took the first few months of 2018 to gain acceptance.
Last year also saw sports streaming services, with new technology and band width being launched by every outlet and media company that had a server. Do you think the cable companies are looking over their shoulders as they see their dominance erode? In 2019 you can bet that streaming services will morph into an even bigger presence and even more sports options will be on the menu. It has been reported that niche sports can be expected to thrive while gaining respect and popularity because streaming services are sure to gain even more traction and build a following.
Since the May 2018 ruling by the Supreme Court that opened up legalized gambling, states across the USA are looking at regulations to make gambling more accepted and commonplace. It appears that sports betting kiosks could be part of the scene found in stadiums everywhere, perhaps with Las Vegas as the starting point using existing betting apps technology and interactive mobile game platforms. There are now new startup companies building corporate headquarters and then using their technology to find and farm data so that they can deliver fantasy and betting experiences to fans.
Washington State has approved Biometric Identification to buy alcoholic beverages in the Seattle sports stadiums. So the technology that TSA is using at airports around the country to keep us safe is now finding its way to stadiums, where fans can gain entry into games with a fingerprint scan. Facial recognition technology is sure to follow once regulators in more states allow it to expand.
As a former high school soccer coach and college coach, I get at least one email per week trying to get me to buy wearable vests. A new technology, they tell me, which will give me all of the data a player generates during a practice session or during a game. The devices also have GPS to show all levels of motion and work rate to track players strain and recovery. The professional leagues have only had this type of technology for a couple of years, but now every athlete has the ability to have this information, as costs have dropped drastically. Technology companies that are making massive inroads into health care monitoring with sensors that look like a watch giving alerts when a heart rate is too low or too high. Similar monitors that count how many steps you have taken, your sleep patterns. Apple has an ECG device in a watch which can be taken by a user placing a finger on the top of a watch for only 30 seconds.
In the process of creating a revolutionary new 3D Animation Technology to help coaches and players understand the game of soccer, the development group of MOTI Sports had to solve all sorts of problems – including how to put together a soccer training platform that could be used by players as young as 5 years old and coaches across the spectrum of experience. To help players understand soccer skills, Motion Capture Technology was used, which allows players to watch movements from all angles and perspective. Rather than use old video technology, the development group used a complex gaming technology platform that allows smart mobile devices, such as phones and tablets to provide screen manipulation of rotation and zoom in and out. This new technology is in the category of 'Immersive Technology' that engages users to stay on the device and produces an energized learning environment for soccer development. If you are involved in soccer in any capacity, start looking at technology – let it help you! Don't let the new technologies intimidate you and cause you to get stuck with some of the same old ways. The seven worst words a coach can use is "it's the way we've always done it". I am a living example of an "old dog learning new tricks."
I predict 2019 to be a new start on soccer player development: use 3D Animated Technology to help all your visual learners…there are certainly a lot of them!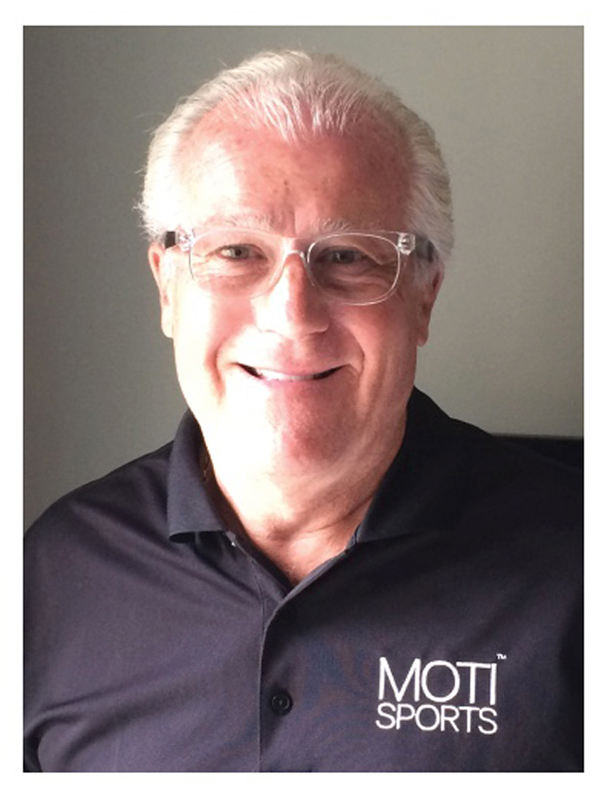 I provide content, curriculums, topics and detailed coaching points to the MOTI Soccer Training Platform.  I am pleased that a product like MOTI Soccer Training Platform is now available to all players, coaches and soccer enthusiasts.