As you sign in to the MOTI Soccer App you may notice a different look in our Practice Plan, as we improve the user experience with the addition of "Skill & Drill Menus".
Below is the evolution of the Practice Plan Landing Page.
Version 1 – Always had the Team Announcement Board open to read (people had to slide down to read the plan)
Version 2 – Minimized the Announcement Board. This allowed for users to see more of the plan, but required the Announcement Board to be Maximized for reading
Version 3 – The addition of images representing Foot Skills and Drills. This allows you to slide your finger back and forth while touching the images to quickly find the one you are looking for, and Tap on the image will launch the animation. You can still slide down the Practice Plan to read the notes on each activity to the player & coach.
Version 4 – This is the Practice Plan with the Announcement Board open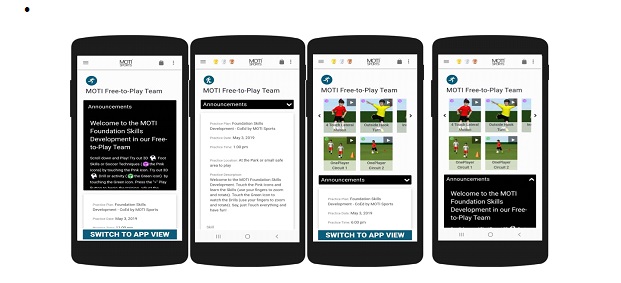 Version 1 Version 2 Version 3 Version 4
Legend of the Practice Plan
The Practice Plan is where you will arrive when you join a team in the MOTI™ Soccer Training Platform via the MOTI Soccer App.
We continue to enhance the user experience we thought it appropriate to refresh what each of these Icon(s) represent.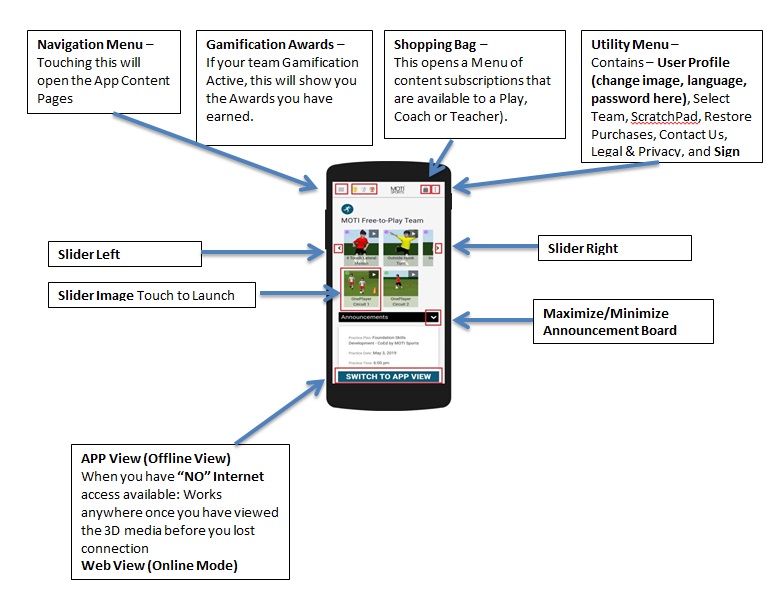 Get the MOTI Soccer Training app:


MOTI Soccer for Android: https://motisports.com/google-soccer-app/


MOTI Soccer for iOS: https://motisports.com/apple-soccer-app/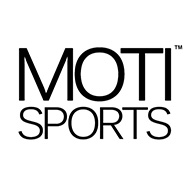 The MOTI Sports Team are sport training fanatics and lovers of all sports!  A select group of highly skilled and talented individuals across multiple disciplines.