Whether you are back to playing soccer, still in a restricted phase of play, or have cancelled soccer completely now is a good time to evaluate how you can grow soccer in your area. Did you know that MOTI can help your Organization grow soccer in your area? Let me lay it out for you, and you can decide if MOTI is right for you.
We all know that the base for a financially solid Organization is the U6 and U8 age groups. If you can expand the number of players in these age groups, it creates stability within your Organization and prevents others from drawing players away from you in the older age groups. The larger the base of U6 and U8 players, the more players will remain with your Organization.
MOTI Sports is uniquely positioned to help grow these younger age groups by:
Providing FREE Foundation Foot Skills to all players through our App. This is a perfect way to get players to practice their techniques at home during our time of social distancing. It is also fun! Check it out by simply downloading the MOTI Sports App from iTunes or Google Play Store. Choose "I am new to MOTI Sports" and you are on your way – for FREE!
Beyond the Foundation Foot Skills, players can add to their skills at home on their own time and level-up as they are ready with our Advanced and Premier Foot Skills. This can all be done through an inexpensive ($1.49 to $1.99) monthly subscription so there is no cost to the Organization.
Providing Coaching Plans through our App to give both new and experienced coaches step-by-step guidance for every practice and game-day experience. These Coaching Plans are geared specifically to age groups and are ready once you are given the go ahead to play again. This can also be done on a subscription bases at $80 per year, so there is no cost to the Organization.
As your young players improve their individual foot skills, their confidence begins to grow. They experience success on the field, enjoy the game and want to continue to play as they grow older.
Your U10, U12, and U14 age groups will also grow. You may find a demand for some players to play at a higher competitive level. You have successfully grown your competitive pool of players and you will find that your Organization is the place where everyone wants to play. Why? Because it is fun to play for your Organization. Your players have developed a great set of soccer skills beginning at an early age. They have experienced success. The word gets out – come play here!
Ah, but it all begins at the youngest level, those U6 and U8 players who are most often coached by volunteer parent coaches or high school players. Wouldn't it be great if those coaches and players were given the tools to be successful at soccer?
We can help you reach your Organization's goals. Let MOTI show you how.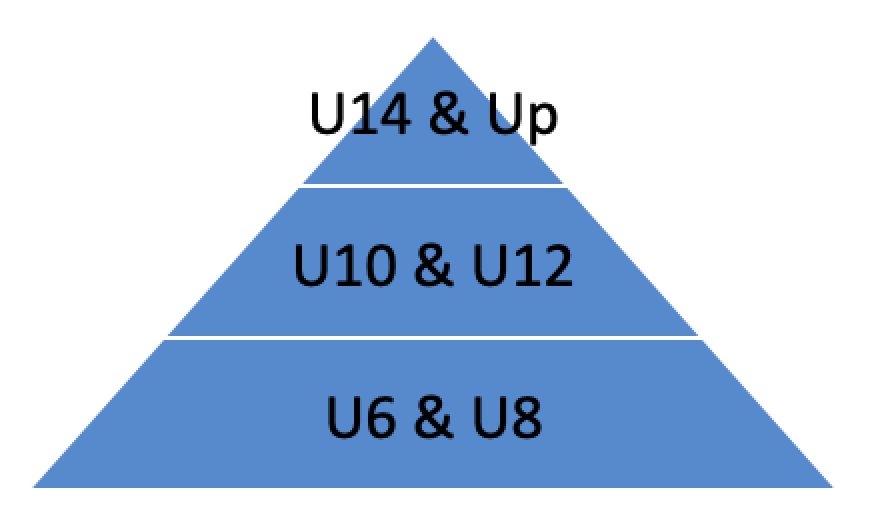 Brad has coached a variety of sports in the community, middle school, and high school for 40 years including coaching the MN 2021 Class A State High School Champion.  He has coached soccer from U6 at the recreational level to U19 at the club level and all age groups at the high school level, including 11 years as a head coach.  He holds a USSF "B" coaching license and USC diplomas.