Why does US Soccer ignore "Recreational Soccer" training, their largest talent pool?
Recreational soccer (6 – 12 year old players) typically is organized and run by parent volunteer coaches whom receive an hour or two training at the initiation of the season. Often training involves reminders of how to handle medical, or weather emergencies as well as concussion detection and having the "two" adults at all times policy for parent and player safety. Ball handing techniques are relegated to 30 minutes of orientation for the parent coaches and sometimes 1 practice for players. This is almost universal across the US.
In recreational soccer, during a game scenario, if a skilled player passes the ball to an unskilled player and then the ball is turned over, often the skilled player will seldom pass to the unskilled player again. The reality is if players remained unskilled the sense of satisfaction goes down and they leave the game (by age 12) of soccer as boundless other opportunities exist for our youth. However, given a bit more training in the form of foot skills or techniques, the ball that is passed when controlled and returned to a team member, raises confidence in a young player dramatically and they stay with the game.
I've heard that the cost of training those players is too expensive. I've even heard it will cut into the private training revenue of one academy coach! The financial reality is that the typical recreational player generates a net $60 (net is the fee, less insurance cost, medical kit supplies, t-shirt, participation award, etc.) a season toward the organization overhead. If that player receives training they generate an additional $60, less the training cost, for a second season. So investing in training actually enhances the revenue to the soccer organization. Long term then a player staying with the recreational program over a 5 year period (U6 – U10) will generate (in this scenario) $300 or more towards the organization, less the cost of training.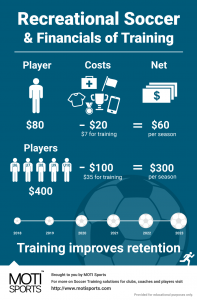 Training recreational players & parent volunteer coaches on how to control the ball with techniques or foot skills correctly does not need to be expensive. But often the problem is that the trainer, teaching the foot skills is only there for one or two sessions, and if players understand it, great, but if they don't they tend to be left behind in the team pecking order. Yes, even U6 players have their own pecking order. There are mobile alternatives that are now available to soccer organizations that can remain with the player and coach throughout the season.
The recreational soccer pool is 3 – 4 times the size of the competitive pool, it's time to invest in them to generate greater numbers of players entering the competitive pool.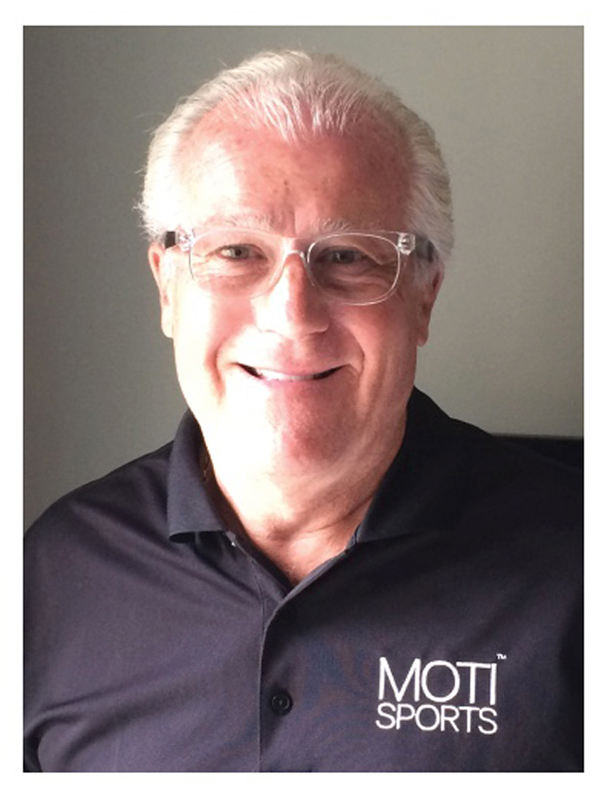 I provide content, curriculums, topics and detailed coaching points to the MOTI Soccer Training Platform.  I am pleased that a product like MOTI Soccer Training Platform is now available to all players, coaches and soccer enthusiasts.