The COVID-19 epidemic has been a mental, physical, financial, & social drain on many people. My heart goes out to all of the families that have lost loved ones, and to those who are struggling to make ends meet in a difficult time. I am in a very good situation compared to others, but it is certainly a new challenge to perform the job of a physical educator to the level of expectation that my Principal & our families expect from me.
Our school district is situated in a region of Minnesota where all of our families have access to broadband internet. However, we were unable to pass a referendum recently to provide technology to families in need. The initial weeks of distance learning have been spent attempting to locate specific students & distribute computers, as well as getting families set up with Wi-Fi hotspots. As a district, we have developed a team to help organize our teachers & make it as painless as possible for the parents at home to access the information & materials that we create on a daily basis.
Delivering quality physical education lessons in an online format is a fun challenge, and it provides educators with the opportunity to use multiple avenues for sharing their content. My colleagues in Rockford have relied upon YouTube videos, Screencast-O-Matic, & the numerous platforms that Google offers; including Classroom, Slides, Forms, Hangouts, & Meets. The students in my classroom can expect a weekly slideshow from me (posted on my school website), with multiple pieces of information based on a central theme. They are asked to complete a weekly form that I create, with the responses saved onto a spreadsheet.
Is this an ideal situation? Absolutely not! I miss the daily interaction with my students, especially the immediate feedback that we give each other. There are obviously limitations with distance learning, but we are fortunate that in 2020 it is possible to enjoy conversation from a distance & interaction from behind a computer screen or handheld device. We are also able to share some amazing activities & skill development tools, which is exactly what apps like Moti Sports offer for young student-athletes.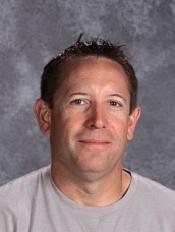 Joe Roelofs has been a health and physical education instructor for Rockford Area Schools since 1999.  Throughout his tenure he has taught students from preschool to 12th grade.  He has also coached varsity baseball, strength training, and is the current coach of the 7th grade football team.  Joe became a health and physical education teacher because of his love of all activities, even the ones that he never participated in.  He is a strong believer that teachers should always be looking for resources and methods to make their classes the best they can be.