When you first start coaching – be it your initial foray as a parent coach or the beginning of a new season with a new team for a more seasoned recreational coach, figuring out what to cover in a practice can be daunting. This is often especially true after you have seen them in their first competition – the list of "things they need to work on" feels endless. But you've got to start somewhere, and it's best to go in with a plan.
Start with a Plan:
First, give some thought to the skills you would like to introduce and the topics you would generally like to cover over the span of the season and work from there. Be realistic and age/developmentally appropriate with your expectations and goals.
Pick a theme for the practice. Keep it focused. Don't worry too much about correcting non-theme-related "issues" that come up in that practice (might be no need to address a missed passing opportunity if you are introducing and working on moves to get around a defender)
Incorporate that theme into the progressive stages of your session: warm-up, drills, and game-type situations. Emphasize throughout. Regardless of the theme – keep it fun and keep them active.
Be over-prepared. Occasionally an activity will be a bust and you'll need to change course. Having extra theme-related ideas as part of your plan will prevent you from panicking and (hopefully) the 7-year-olds from finding the dandelions more interesting than practice.
Keep building on the themes each week. But repeating an entire practice plan (with tweaks based on what worked and what didn't) can be a good thing for everyone too!
Playing – scrimmaging is sometimes the best teacher!
And finally, whether it be at the beginning of practice as players are arriving (great incentive for kids to arrive on time) or at the end as your final activity, it is always a good idea to give them an opportunity to just play at each session– scrimmaging with no restrictions and little to no coaching!
View another COACHES CORNER article here.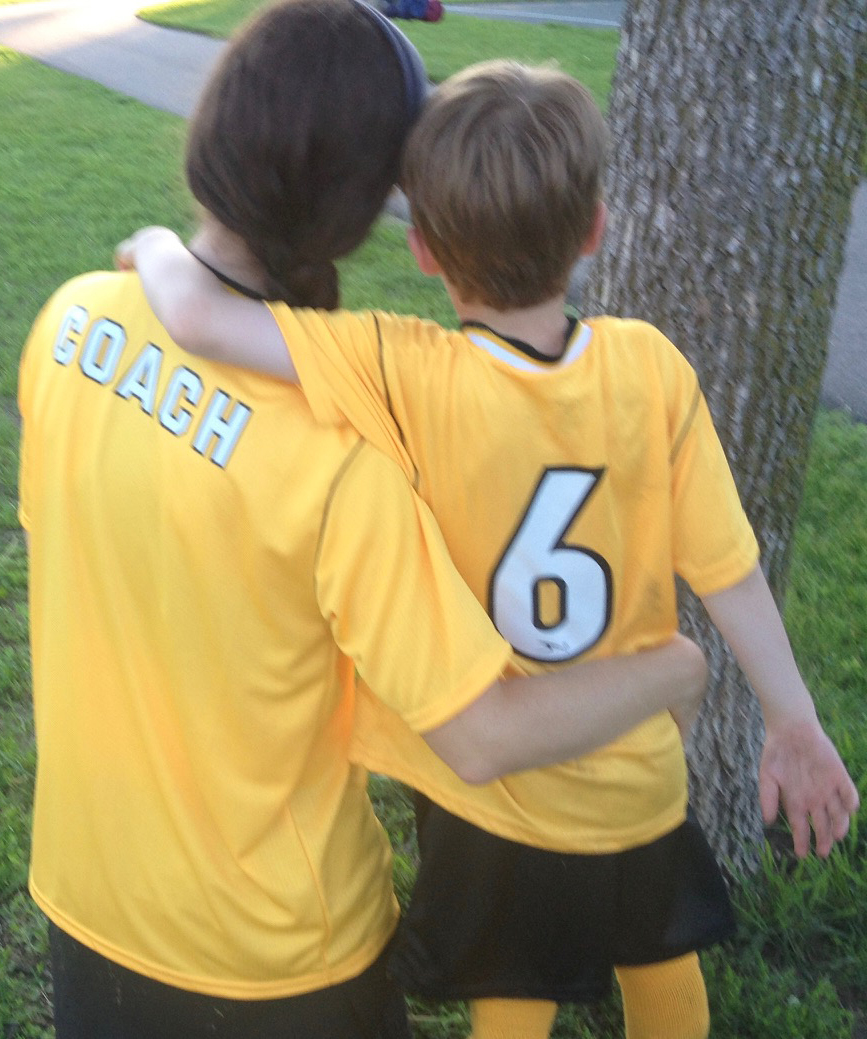 Jemma Merrick is a life-long soccer fan, long-time soccer player and coach, and current soccer mom.  After high school, Jemma played both Division I and Division III collegiate soccer, at the University of Virginia and Macalester College, respectively. Jemma coached the women Macalester College Team.