Soccer Coaching App
The MOTI Soccer app is the complete package for your Soccer learning, teaching and coaching. The Soccer coaching app that prepares you for the field and sharpens your techniques and tactics. Check out a few quick samples below.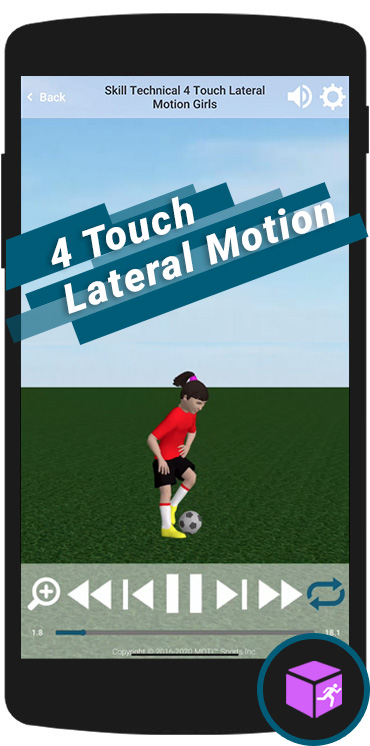 Coaching Technical Skills to Youth Players
Watch this video sample of the 4 Touch Lateral Motion skill in 3D. The MOTI Soccer app gives you the opportunity to fully view and understand skills as deeply as you need.
Select the skill then watch, listen and try this skill for a minimum of 10 repetitions. This is the basis for all of your control touches when you start passing and shooting.
Learning the Foundation skills and techniques are vital to a successful Soccer career. The earlier players learn these skills, the quicker they become an asset to the team.
View the seven free foundation Soccer skills included with the MOTI Soccer app.

MOTI Soccer Training is a system to help soccer coaches learn to coach soccer.
It guides you through your sessions, practice-by-practice including 3D skills and drills from the MOTI Soccer app.
Watch this sample activity, included in the MOTI Soccer app, Single Player Dribbling Circuit Tactical Drill.
View the two free foundation drills included with the MOTI Soccer app.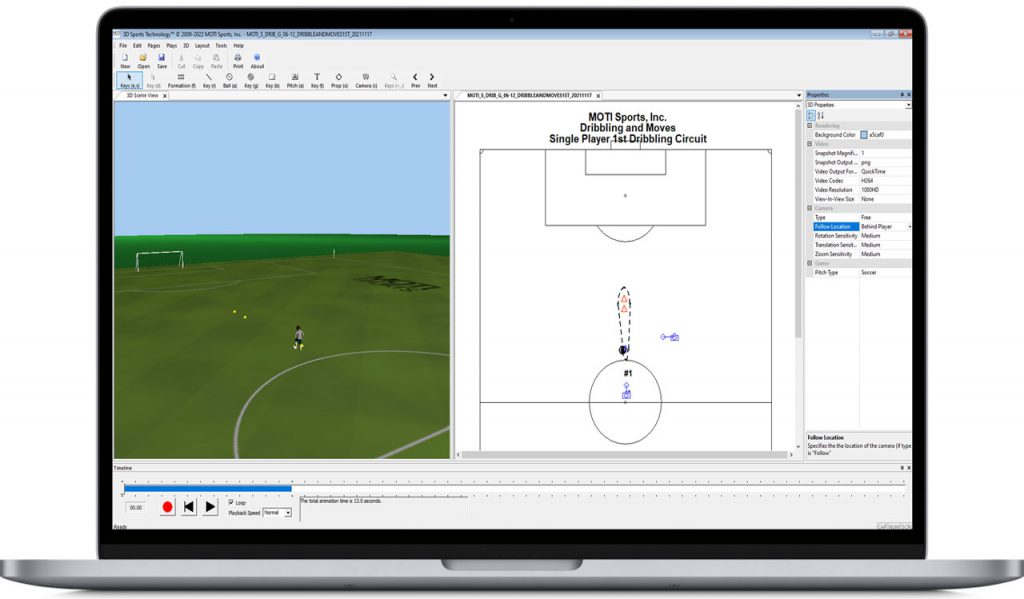 Behind the making of the Single Player 1st Dribbling Circuit.
The MOTI Sports Soccer Training Platform drills and activities are created with the MOTI Sports Simulator.
Individual drills can be drawn for you or you can get access to the 3D Play Simulator drawing tool and create your own drills.