Goal scoring is fun, of course. Fun to do, fun to watch. And even though
most clubs don't keep score at the recreational level, the truth is that
the players often know exactly how many goals each team has when the final
whistle blows. However, many of these kids rarely get the opportunity to
feel the rush and glory of scoring an individual goal during their young
careers. It is important for coaches (and parents!) to make other aspects
of the game just as exciting as finding the back of the net:
Set up a system of tracking when players try and successfully execute
certain skills you have introduced at practice. It is helpful to have a
parent or assistant keep track and often the kids on the sideline will join
in too (for example: today I am watching how many outside hook turns you
can do).
Give each player something specific you want them to accomplish that
matches their level of playing ability. This could be a concept you want
them to grasp, like only playing the ball to the outside when they are in
the middle of their defensive field or challenging them to make sure they
are trying to pass with a purpose and find a teammates feet each time the
kick the ball.
Celebrate these victories to the player directly with verbal praise and
high fives. When they are young, it is ok to make each player feel like
they were the game VIP and give them something concrete they can tell their
fans they accomplished when they are asked "How was your game?" It can also make players begin to understand early that there are many ways on the
field to make significant contributions to their team and that being a goal
scorer isn't the only way to add value to the game. This all takes some
extra forethought, effort and time on the coach's part but the benefits are
well worth it!
View another COACHES CORNER article here.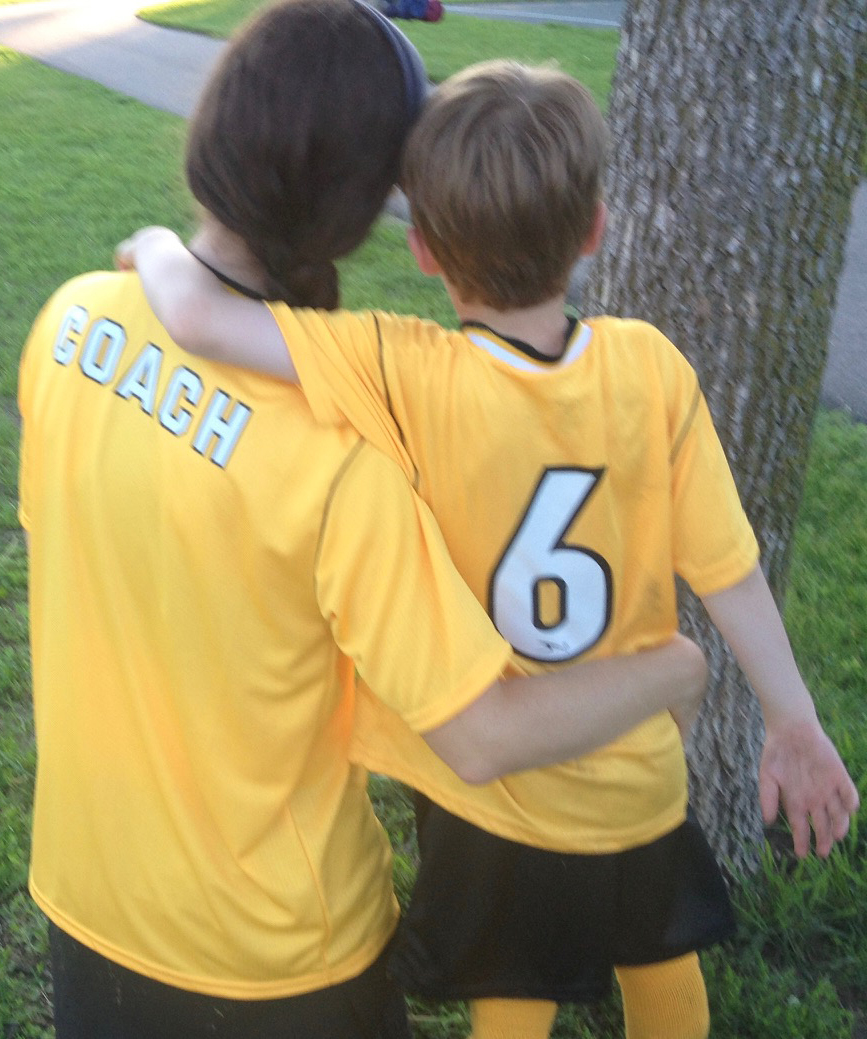 Jemma Merrick is a life-long soccer fan, long-time soccer player and coach, and current soccer mom.  After high school, Jemma played both Division I and Division III collegiate soccer, at the University of Virginia and Macalester College, respectively.