Soccer Training Lessons Plans for Teachers Grades 3 – 8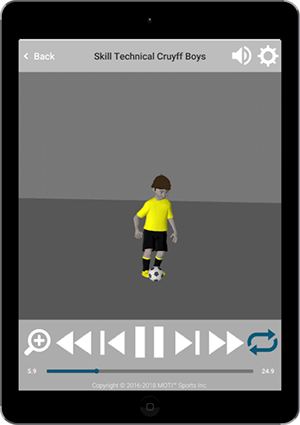 Coming Soon!
Elementry, Middle and Physical Education Teachers have been teaching students the game of soccer for years. It is one of the most fun modules of the season. So fun, in fact, that many teachers do their soccer module twice during the school year. This is the ideal time to teach students the "proper" technique (foot skills) for close control ball handling. In an article appearing in The Journal of Physical Education, Recreation and Dance, October 2018, the authors (by Weidong Li, Fatih Dervent & Xiuye Xie) made a compelling argument for soccer techniques and a list of them to be taught in grades 3 - 8.
MOTI Sports, utilizing its 3D motion capture system, has created a series of 23 visually engaging soccer techniques (foot skills), that are easily learned with our visual 3D MOTI Mobile App. We are bringing this technology, including our visually engaging 3D training activities, from our commercially available Soccer Session Plans (currently used throughout the USA and overseas) to Teacher Lesson Plans.
---
We believe that 3D visual learning enables many learners to watch and comprehend what they need to learn. Watch the video

This can and should be applied to the Physical Education teaching environment, so we are creating our OneTeacher Lesson Plans for 3rd through 8th grade instruction.
Techniques and tactics are taught using Motion Capture Technology which students and teachers can view and practice through a free APP (available in either the Apple App Store or Google Play Store) on their smartphone or tablet.
The teacher is not required to know the proper techniques or tactics, although if they practice them with the students, they will certainly pick them up quickly.
The techniques and tactics progress in difficulty as recommended by Li, Dervent & Xie according to grade level.
Small sided games are utilized to maximize touches by the students, allow students to experiment with their techniques and tactics, and increase the fun factor. Cones are used for goals to eliminate goalkeepers, so all students are involved in the action, although goals if available can be added to the games. You can use lacrosse or floor / field hockey goals if available.
The soccer module can be taught using either indoor, outdoor or a combination of both areas depending on weather conditions.
Flexibility is the key to this module. Whether your class meets every day or rotates with another class every other day, the students will meet the requirements of the module for their grade level.
This module is designed for boys, girls or co-ed classes. All will have fun and achieve success.
The module can be adjusted easily to fit the size of the class.
There is little equipment investment involved. 8 cones, 8 soccer balls and some different color pull overs is all that is needed.
We are educators and have developed this soccer module for educators, with both the students and teachers in mind. We just happen to be good at soccer and technology too.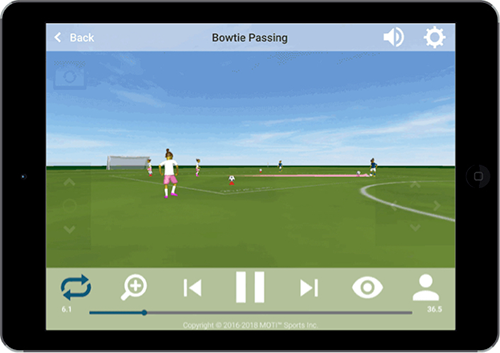 ---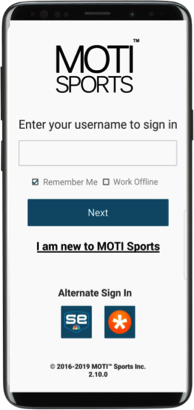 Try out our MOTI Mobile App with our free Grade 5 Lesson Plan of OneTeacher, on our MOTI Mobile App for Free, by clicking "I am new to MOTI Sports" just below the Sign in credentials area.
Once You've tried it please email us at TheNeedforSoccerModuleforEducation@motisports.com and tell us what you think. We believe this can be a valuable tool for all Physical Education Teachers, but especially for those who are new to the game of soccer and classroom management. We understand that curriculum development funds are non-existent for Physical Education, so we are asking you!

Take the Survey